Blog Tour: HOW WRITING SAVED ME, by Country Roads author, Nicole Hurley-Moore
February 21, 2017 | Country Roads by Nicole Hurley-Moore is published by Allen & Unwin. RRP $29.99, available now.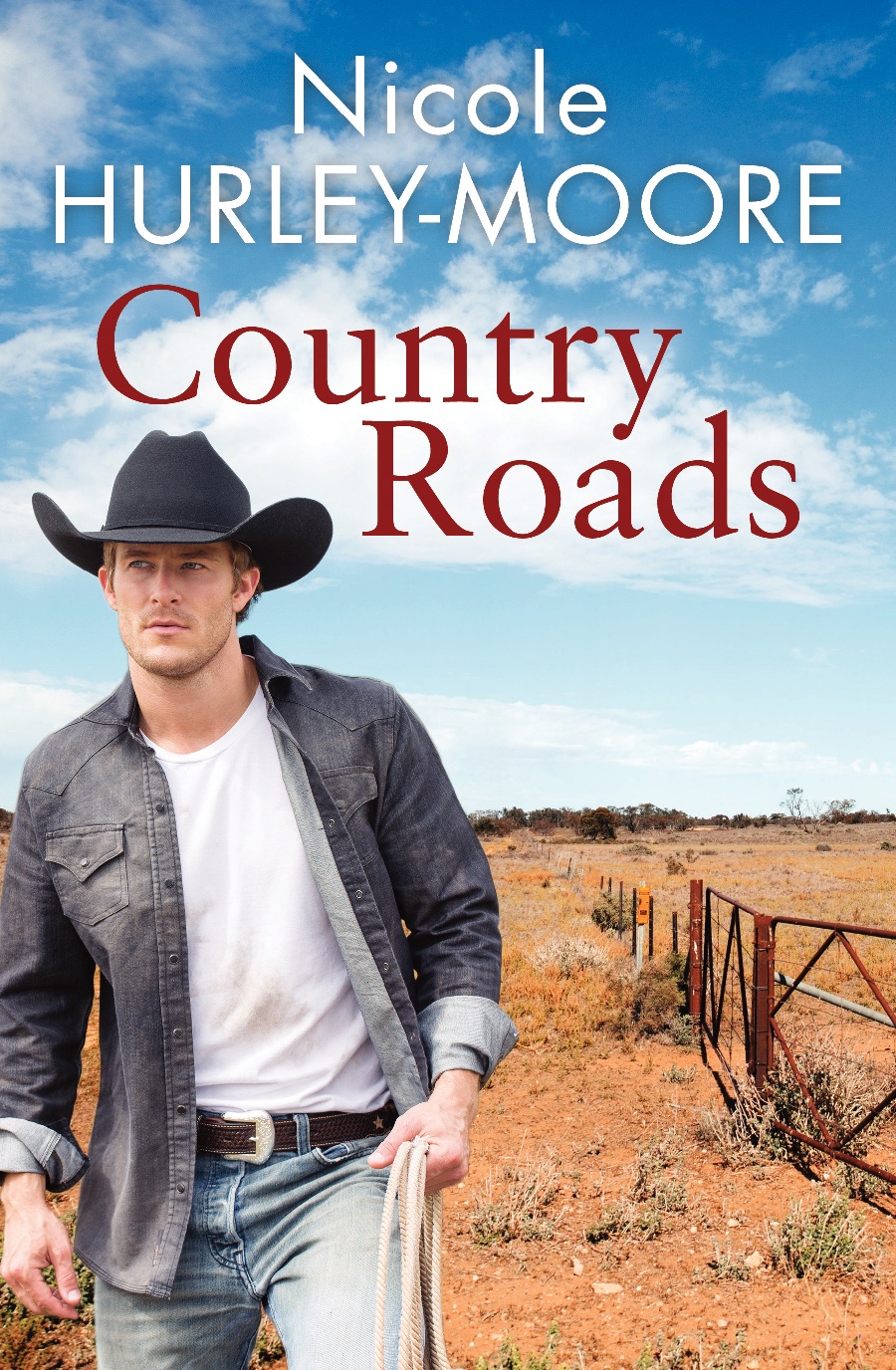 Today, Nicole Hurley-Moore, author of newly released COUNTRY ROADS, stops by LOVEthatBOOK on her book tour. It is always great to welcome an Australian author to the blog, and in her post today, Nicole shares the story of how writing saved her when life did not go to plan…
---
How Writing Saved Me by Nicole Hurley-Moore
I often say that writing saved my life – okay maybe that sounds a bit melodramatic but in a way it kind of did. I'd been dabbling with writing for years, toying with it if the truth be told. But about six years ago I decided it was high time that I stopped mucking about and if I really wanted to write I should sit down and do it. I wrote several novellas, most will never see the light of day but one of them seemed to be pretty solid. I polished it up and sent it off into the ether to see if any publishers would pick it up. Result – no thanks, no thanks, you suck (okay maybe not in those exact words) and another no thanks which was accompanied with three pages of suggested changes. As the last rejection had been so helpful, I decided to follow some of their suggestions before sending it out again.
And then it happened, I was diagnosed with breast cancer and a couple of days later a small overseas publisher wanted my novella. Talk about a rollercoaster. So while I went through treatment I made myself focus on the release of the novella, edits and writing another story and not on maudlin thoughts. So five years on I'm a cancer survivor all thanks to a brilliant medical team and writing. The little publisher has since closed and I have my novella back but I'll always remember that when I needed it the most, my writing helped lead me through the dark.
---
COUNTRY ROADS is a compelling tale of betrayal, tragedy, healing and love that proves first impressions aren't always right.
Rebecca Duprey is working day and night to keep the family sheep station, Bluestone Ridge, afloat. But Bec's father, who's been in a wheelchair since a farming mishap, keeps second-guessing her decisions. Now, to add Bec's woes, her unfaithful ex-boyfriend has started lurking around, and the adjoining farm she'd hoped to buy has been snapped up by a guy from the city called Matt Harvey.
After leaving his job in advertising, Matt became a bestselling novelist. But since the death of his fiancée in a car accident, he's had severe writer's block and is desperately hoping his move to the country will help him deal with his grief and allow him to focus on completing his next book. Problem is, he seems to have started off on the wrong foot with his new neighbour, Bec Duprey.
Bec isn't quite sure when she started feeling attracted to Matt, but she's determined not to succumb to his charms. And Matt isn't sure when his feelings changed about Bec; all he knows is he can't get her out of his mind. Can Bec and Matt overcome their fear of loss to find love and happiness with each other…?
---
ABOUT NICOLE
Nicole Hurley-Moore grew up in Melbourne and has travelled extensively, whilst living her life through the romance of books. Her first passion in life has always been her family, but since doing her BA Honours in Medieval Literature, she has devoted her time to writing romance. Nicole is a full-time writer who lives in the Central Highlands of Victoria with her family, where they live in the peaceful surrounds of a semi-rural town. She is the author of the immensely popular novels McKellan's Run and Hartley's Grange.
Twitter: @nhurleymoore
Facebook: facebook.com/nicole.hurleymoore.author
Website: nicolehurley-moore.com
---
E-STORE LINKS