Book Blog Tour: How My time as a Hollywood Screenwriter inspired WILD ONE by Jessica Whitman
September 1, 2016 | Wild One by Jessica Whitman is published by Allen & Unwin, RRP $29.99, available now.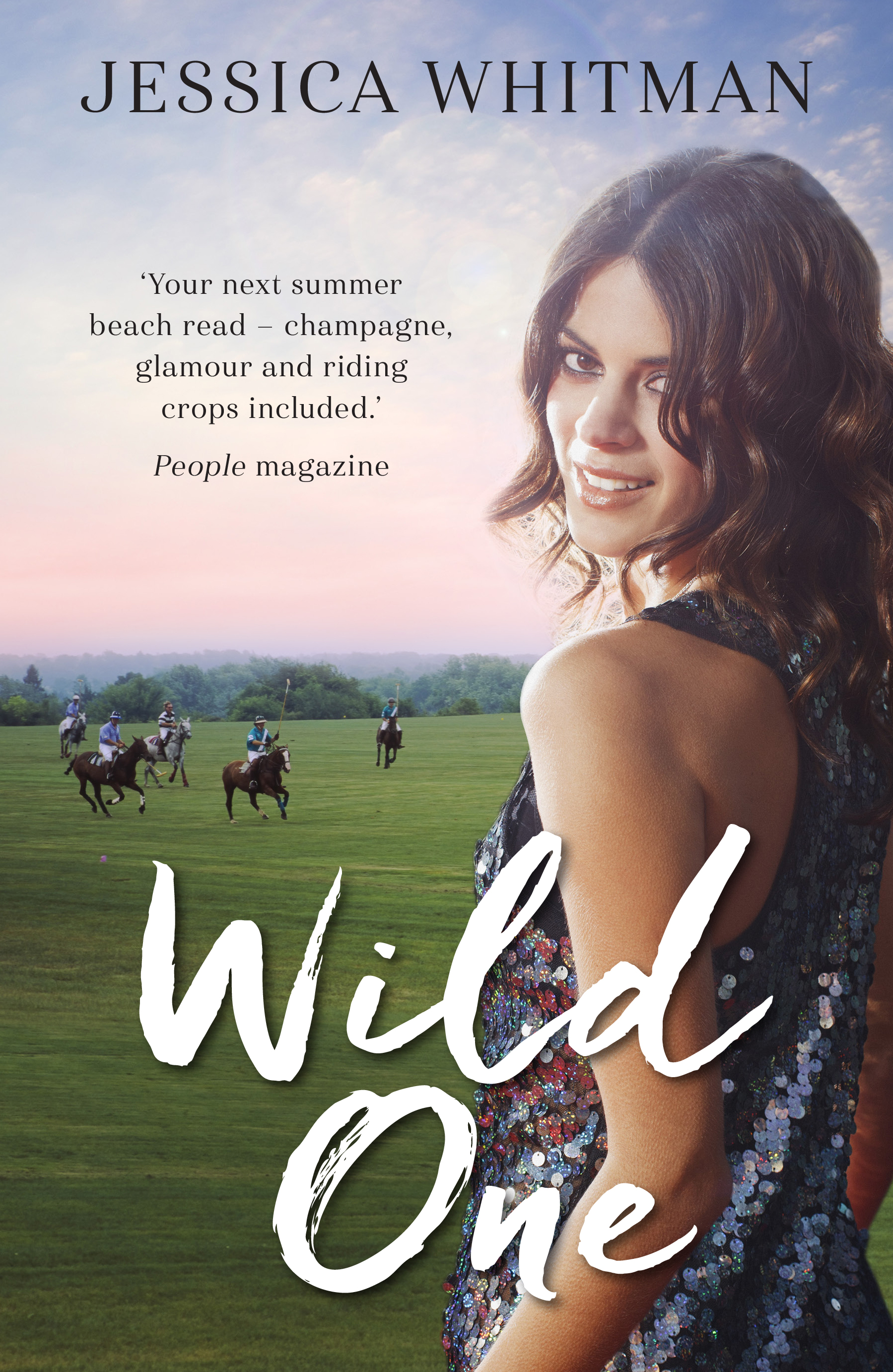 Today on the blog, Jessica Whitman is sharing some insight on how her time as a Hollywood screenwriter has inspired her new release WILD ONE. I want to thank her for this fabulously entertaining post and encourage you to read this great book.
(Whitman has also cowritten, HIGH SEASON with Nacho Figueras. HIGH SEASON is glamorous romp in the world of polo and Figueras is an Argentinian polo star. Look past the cover for this one, the book is actually very enjoyable, particularly the horsey, polo element which is written with real finesse.)
Leave a comment below and subscribe to the website to be in the running to WIN A COPY of WILD ONE. Competition will close midnight, 16th September. A winner will be drawn at random and contacted via email. Good luck and enjoy! (You must live in Australia to be eligible – sorry international friends!)
---
How my time as a Hollywood screenwriter inspired Wild One
By Jessica Whitman
I have to admit, I had some scores to settle when I first started writing WILD ONE. Most of the time, I live and work in a little pink farmhouse in a tiny village in the Hudson Valley of New York. It's rubber boots and jeans here, horse farms and apple orchards, snow and mud and getting the kids onto the early morning school bus. But a few times a year I haul out my heels, and trek out to Hollywood to do a "couch tour" – driving from studio to studio, meeting to meeting, wondering if I have lipstick on my teeth while I try to make producers and studio executives, and the occasional celebrity, laugh enough to want to buy my scripts.
Sometimes this works.  More often, it does not. But I never stop trying because I love movies and I love "The Industry" and I love the thrill of sitting in a room and pitching my stories and seeing the moment when someone starts laughing hard enough that I know I've made the sale.
But I'll tell you, like my heroine Kat, I have found being a woman in a man's industry (and though it's slowly changing, believe me when I tell you, it's still a man's industry) to be frustrating at best and cry-in-my-car-after-the-meeting-hard at worst. And so, when I started writing Wild One I thought I would create a character who gloriously loses her temper in the same circumstances that I have often bitten my tongue until it bled.  I have never actually stomped on a producer's cell phone, but I have certainly fantasized about it more than once, and it was more than a little satisfying to play out that revenge through Kat.
And maybe, if I'm lucky, letting Kat have her Hollywood vengeance will make it just a little easier for me to keep my own temper the next time I'm sitting on that studio exec's couch, the ubiquitous bottle of water sweating on the coffee table in front of me, while I'm being thoroughly condescended to by the man in the baseball cap behind his enormous desk. Perhaps instead of saying, or even doing, something I might regret, I'll simply think of Kat and manage to keep myself from torpedoing my own career.
ABOUT JESSICA
Jessica Whitman teamed up with the face of Ralph Lauren, world-famous polo player Ignacio 'Nacho' Figueras, to bring to life a romantic trilogy set in the glamorous world of international polo. 'Nacho' Figueras is the captain and co-owner of the award-winning Black Watch polo team. The 'David Beckham of polo', he has featured on Oprah, 60 Minutes and Gossip Girl, and was voted the second most handsome man in the world by Vanity Fair. Nacho lives in America and Argentina with his wife and their four children.
Wild One by Jessica Whitman is published by Allen & Unwin, RRP $29.99, available now.
SOCIAL MEDIA
Twitter: @AllenAndUnwin
Facebook:  https://www.facebook.com/AllenandUnwinBooks/
WordPress: www.thingsmadefromletters.com
Instagram: @allenandunwin
E-STORE LINKS