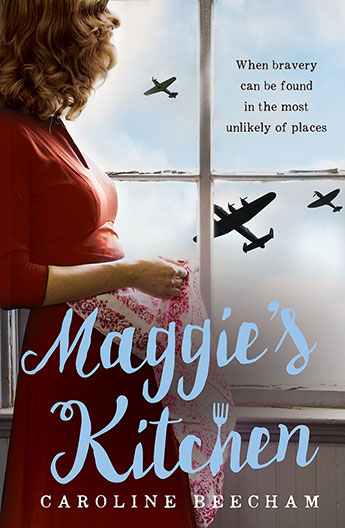 Amid the heartbreak and danger of London in the Blitz of WWII, Maggie Johnson finds her courage and friendship in food.
Today LOVEthatBOOK is thrilled to be part of the Book Blog Tour for MAGGIE'S KITCHEN by Caroline Beecham. As a special treat, we have a delicious wartime recipe for Rabbit Stew with Herb Dumplings for you to try, so you can immerse yourself in the food of the era as you enjoy this fabulous book. (Scroll down in the post to find the recipe.)
---
BLURB:
When the Ministry of Food urgently calls for the opening of British Restaurants to feed tired and hungry Londoners during World War II, Maggie Johnson is close to realising a long-held dream.
But after struggling through government red-tape and triumphantly opening its doors, Maggie's Kitchen soon encounters a most unexpected problem. Her restaurant has become so popular with London's exhausted workers, that Maggie simply can't get enough supplies to keep up with demand for food, without breaking some of the rules.
With the support of locals, and the help of twelve-year-old Robbie, a street urchin, and Janek, a Polish refugee dreaming of returning to his native land, the resourceful Maggie evades the first threats of closure from the Ministry. As she fights to keep her beloved Kitchen open, Maggie also tries desperately to reunite Robbie with his missing father as well as manage her own family's expectations. Until she can no longer ignore the unacknowledged hopes of her own heart, and the discovery that some secrets have the power to change everything.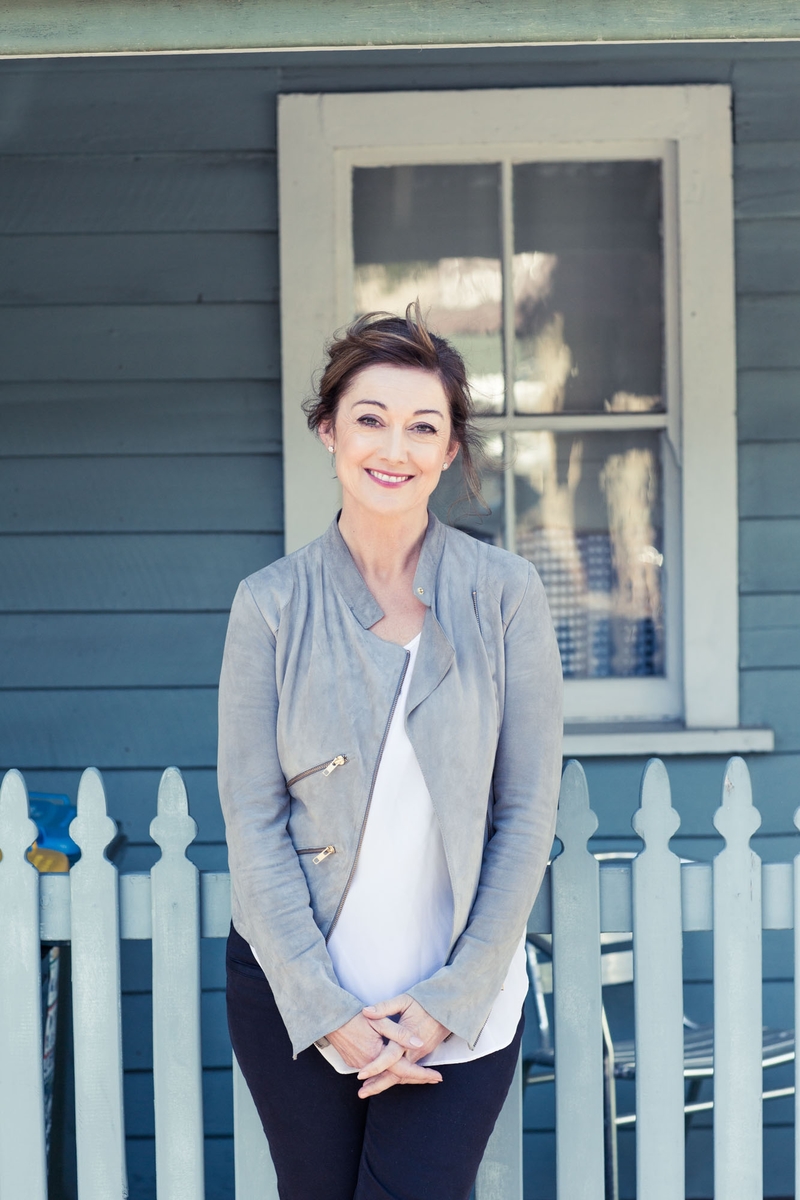 AUTHOR BIO:
Caroline Beecham grew up at the English seaside and relocated to Australia to continue her career as a writer and producer in film and television. She has worked on numerous productions including a documentary about Princess Diana lookalikes, a series about journeys to the ends of the earth, as well as a feature film about finding the end of the rainbow. Caroline decided on a new way of storytelling and studied the craft of novel writing at the Faber Academy in 2012. She has an MA in Film & Television and a MA in Creative Writing and lives with her husband and two sons by Sydney harbour. Maggie's Kitchen is her first published adult novel.
 RECIPE
RABBIT STEW WITH HERB DUMPLINGS
Rabbit was a notable source of meat protein during the war and more available than traditional livestock, which had been sacrificed to make way for crops. Close in flavour and texture to chicken, it can be substituted now by its feathered friend.
1 rabbit, jointed (or chicken)
30g/1oz plain f lour
Salt and pepper
60g/2oz dripping or butter
3 rashers bacon, chopped
2 onions, chopped
2 garlic cloves, crushed
3 sticks celery, chopped
3 carrots, chopped
570ml/1 pint chicken stock
285ml/½ pint cider
½ tbsp tarragon or thyme, chopped
Dumplings
400g/14oz self-raising f lour
200g/7oz butter
Parsley or sprig thyme, chopped
Salt and pepper
2 tbsp milk
Mix the flour and seasoning and coat the rabbit pieces. Heat dripping or butter and add bacon and rabbit. Cook until browned then remove from the pan. Add onions, garlic, celery and carrots and cook until soft, then return the rabbit and add stock, cider and tarragon. Cover the pan and simmer for 1 hour, checking and adding more liquid as needed. Meanwhile, rub flour and butter with herbs, salt and pepper until they form a breadcrumb mixture, then add enough milk to bind it together. Knead until smooth and then divide into half, quarters and so on until you have 16 dumplings. Add dumplings to the stew after 1 hour and cook for another 30–40 minutes. Sprinkle with parsley and serve. Serves 4–6.
Maggie's Kitchen by Caroline Beecham is published by Allen & Unwin, RRP $29.99, available now