Book Tour: Why The Power of Home can Transcend Isolation by Holly Ford
March 7, 2017 | The Last McAdam by Holly Ford is published by Allen & Unwin, RRP $29.99, available now.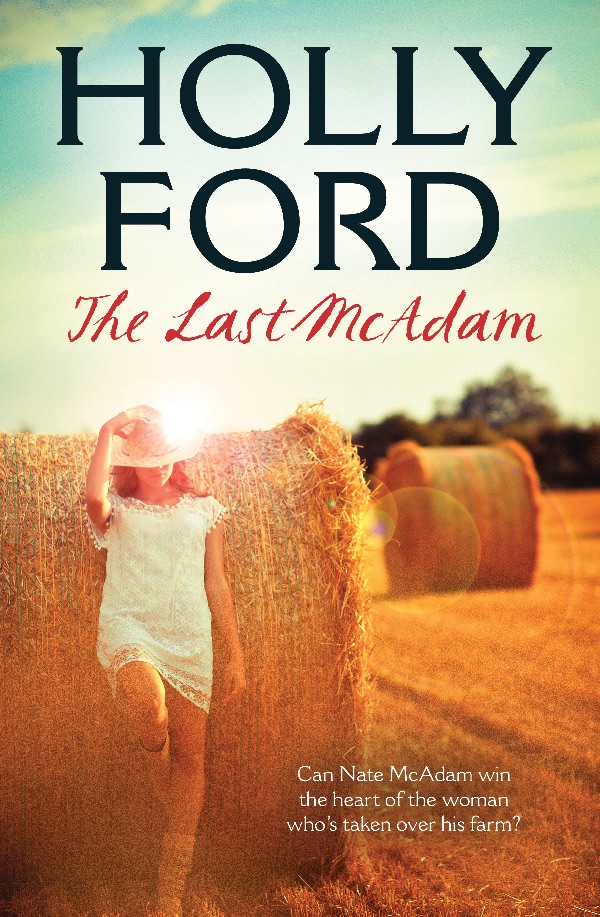 Today I am thrilled to welcome author Holly Ford to LOVEthatBOOK as part of her Book Tour for her latest rural romance, THE LAST McADAM. Holly grew up on the picturesque South Island of New Zealand, (one of my favourite places in the world) and after living and working on three continents, she has settled there with her family. In her guest post today, Holly shares her thoughts on remoteness, and how our idea of home transcends distance.
THE LAST McADAM is a really fabulous read, slimmer than much fiction on this category, but packs a doorstop sized punch! If you like your women gutsy and with grit, men who are real and worth fighting for and settings to walk into (and maybe dream of staying in), you will love this novel. Thank you, Holly Ford!
---
Rural Fiction feels like Home
By Holly Ford
One of the things I enjoyed most about writing The Last McAdam was the time I got to spend in Tess and Nate's world at Broken Creek Station, 'a little kingdom', as Tess describes it to herself when she looks down on the hidden valley for the first time. I guess that's what I love about rural fiction – it's like going home. It's the same feeling I used to get when I walked out of the office and hopped into my car for the eight-hour drive south to my parents' place for the Christmas holidays, heading out of one world and into another, looking forward to meeting up with old friends.
Much like my parents' place, Broken Creek has everything you need and nothing you don't. To a stranger it might seem cut off from the world, but it's the centre of its own private universe. Remoteness, I'm starting to see, is a state of mind. I was talking to someone the other day who was amazed to learn that our nearest neighbour lives half a kilometre away. I was amazed at her amazement – I'd thought that was pretty close. We can see a town from our house, we're ten minutes' drive from a shop… As far as I'm concerned, we're practically suburban.
Last year, visiting a high country station we'd reached after 45 kilometres of shingle road and so many fords I'd lost count, I listened to the owner scoff at somebody's suggestion that her farm was remote. Remote? Her house was only two hours' drive from an international airport. Now, some places she'd worked in outback Australia, they were remote…
It reminded me of the people I used to meet in England who couldn't get their heads around the idea of a life in the Antipodes. 'You're so far away down there,' they'd say. 'From what?' I'd reply. I guess that's the nature of home. Wherever yours is, it's the centre of things. If you have all the things – and the people – you love close at hand, you never feel as if you're remote. It's everyone else who's far away.
---
About THE LAST McADAM
Passed down through the same family for over a century, the remote sheep and cattle station of Broken Creek has recently been taken over by global agribusiness company Carnarvon Holdings. Now Carnarvon has sent its best troubleshooting manager, Tess Drummond, to turn the property's failing fortunes around – fast.
When Tess arrives to take the reins of Broken Creek she's faced with a couple of nasty surprises. For starters, her head stockman, Nate McAdam, happens to be the same gorgeous stranger she hooked up with – and ran out on – a few weeks before.
As if that wasn't bad enough, Nate was supposed to inherit Broken Creek until his stepfather ran it into the ground. Now the last McAdam on the station leads a team of men whose bonds have been forged through hell and high water and whose mission is to see off Carnarvon and Tess so he can take his rightful place.
A genius with farm work – and women – but a disaster in the office, Nate is everything Tess believes a farmer shouldn't be. Determined not to give in to her growing attraction to him, Tess sets out to do her job, but she soon finds herself caught up in the battle of her career.
ABOUT HOLLY
Holly Ford grew up in a farming community in the Hokonui Hills in the South Island of New Zealand. Having lived and worked on three continents, she returned to her own patch of land in rural New Zealand, which she now shares with her family, an ever-increasing population of magpies and hares, and the occasional vacationing dairy cow. Her bestselling novels, packed with gutsy women who aren't afraid to take what they want and men who are worth their trouble, celebrate life and love in some of the world's most rugged country: the vast, spectacular mountain farms that form the backbone of New Zealand.
Find out more about Holly on her website
www.hollyford.net
E-STORE LINKS