Review: Artie and the Grime Wave by Richard Roxburgh
November 7, 2016 | Artie and the Grime Wave is published by Allen and Unwin, and is available now. RRP $16.99.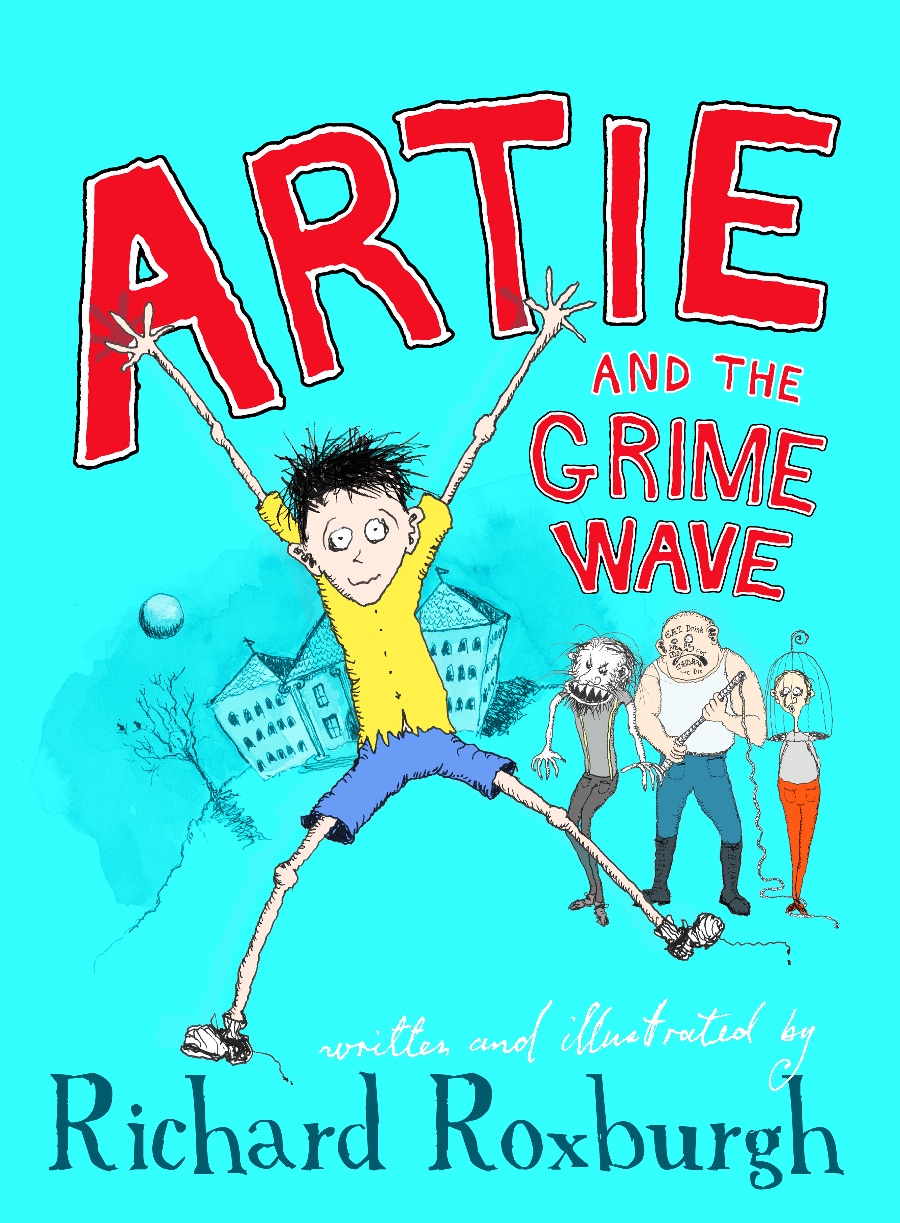 Artie and the Grime Wave is a super new book for children, aimed at readers eight years old and over. The story is about a boy called, Artie Small, and his dysfunctional family. After the death of his father, a trapeze artist, the is family going through a rough patch, each member expressing their grief in a different way.
With his best friend Bumshoe, (cue raucous child laughter), Artie stumbles upon a cave of possibly-stolen-stuff and sets off on a quest find out who is stealing from the town's residents, and importantly, to save the tortoise Gareth and return him to his next door neighbour, Gladys.
It's like a meeting of Roald Dahl (the drawings particularly), a good adventure story and the fairy tale of Hansel and Gretel. While this book is hilariously funny to the reader when read alone, the big impact comes when the story is read aloud. This is where acclaimed actor, Richard Roxburgh, who admits to previously writing scripts and plays, shows his particularly good skills with dialogue and character. Any chapter in this book would lend itself well to classroom adaptation as a play. Characters are clearly drawn, so children would be able to really get into the quirks of each one and have a ball developing their own scripts, producing and acting out the scenes.
As a parent this was a joy to read and to watch being read. This one is a winner. More please Mr. Roxburgh.
ABOUT RICHARD
Richard Roxburgh is one of Australia's best-loved and most versatile actors. For his work in films like Moulin Rouge! to the lead role in TV's Rake, as well as his many highly acclaimed performances with the Sydney Theatre Company, Richard Roxburgh has become a household name.
Richard has been successful on the other side of the camera too. He directed feature film, Romulus, My Father and was co-creator of the award-winning television series, Rake. Richard has always drawn and written stories to entertain himself, but Artie and the Grime Wave is his first book for children.