Review: Auggie and Me by R.J. Palacio
September 19, 2016 | AUGGIE AND ME by RJ Palacio is published by Penguin. RRP $19.99, available now.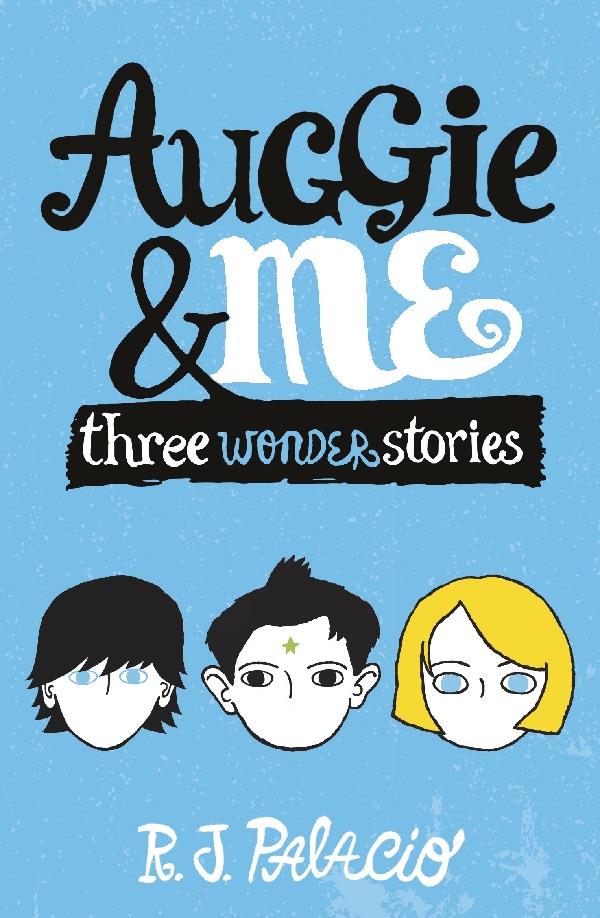 It's no secret that I adored WONDER by R.J. Palacio (read my review here), so I was thrilled to discover new stories in the Wonder World! AUGGIE AND ME is a book of three stories about secondary characters in that novel; Julian, Christopher and Charlotte.
The three stories provide layers to the story outside of the immediate narrative of WONDER. We see Auggie through the eyes of Julian, Christopher and Charlotte. The stories are lovely snippets and excellent to read aloud, short enough for young readers to manage before bed, and sure to provoke discussions.
In PLUTO, we hear from Christopher, Auggie's friend who moved away. This story highlights the challenges of friendship and family life from a distance, and we see that a real friendship can endure. Even though distance has changed the nature of his interaction with Christopher, Auggie is there when Christopher needs him, and Christopher is supportive (and protective) of Auggie as well. Auggie is such a good natured character, you just love him more the more you read.
In SHING-A-LING,  we hear from Charlotte, part of the welcoming committee formed by kind hearted principal, Mr Tushman. This story is a look at the politics of relationships and how you don't really know someone until you get to spend time with them. It also shows the power of the peer group. There is more subtle connection to Auggie in this one, with emphasis on the way small (seemingly harmless) actions can actually cause harm. IT is also a story about acceptance.
In THE JULIAN CHAPTER, we hear from Julian (the bully in Wonder). This was our favourite story, and it is actually the first in the book. As Julian tells his story, we learn about him,  about his parents, and his perceptions of what has happened with Auggie. Julian then goes to spend the Summer with his eccentric Grandmerè in Paris. After Julian explains the truth about what happened with Auggie at school, Grandmere reveals a family secret about her time in the war. This secret hits Julian hard and brings him to realise some things about himself and about the incident with Auggie. This story is poignant and tough, with some confronting war scenes told with sensitivity but not sugar coating. It is just fantastic, and is the standout story of the book.
ABOUT R. J.
R. J. PALACIO lives in NYC with her husband, two sons, and two dogs. For more than twenty years, she was an art director and graphic designer, designing book jackets for other people while waiting for the perfect time in her life to start writing her own novel. But one day several years ago, a chance encounter with an extraordinary child in front of an ice cream store made R. J. realize that the perfect time to write that novel had finally come. Wonder is her first novel. She did not design the cover, but she sure does love it.