Review: Big Magic by Elizabeth Gilbert
October 12, 2015 | RRP $27.99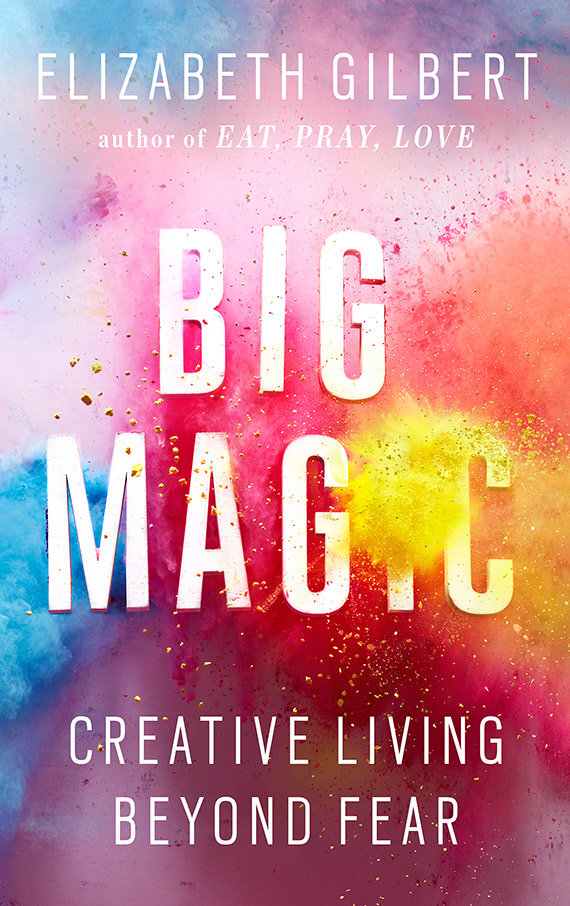 As I read Elizabeth Gilbert's new book BIG MAGIC, I was reminded of one of many famous quotes from epic children's author Roald Dahl. It goes like this:
And above all, watch with glittering eyes the whole world around you because the greatest secrets are always hidden in the most unlikely places. Those who don't believe in magic will never find it.

-Roald Dahl
BIG MAGIC is a sumptuous book, a book to be devoured with delight or savoured one bite at a time, or both. If you follow Elizabeth Gilbert on social media you already know the charm of her intensely personal, empathetic yet self deprecating style and her openness in sharing not only her successes but her failures. You will laugh, you will think, you will have goosebump moments (I did- twice in the first 2 chapters!) you may want to change something that's not working for you, you might just kick back and enjoy the read.
Writers will find much to love in this book, but so will anyone with a tiny spark of creativity they wish to grow. No matter your profession, open you eyes, look around, listen to the magic around you, make friends with your fears, never give up. Make beautiful things even if no one sees them because of the good it does YOU.
But here is the best bit. So many books say Do this. And this. It's easy! BIG MAGIC may suggest ways to get where you are going but the big message is to chart your own course. You gotta work hard, people! Which is not the same as being miserable and tortured. It's curiousness, effort, persistence, listening, grasping opportunities as they arise. (NB If that's you she suggests you try something else, something that does bring you joy)
And P.S. Don't give up your day job.
Do all this and unearth the treasures within you while seeing the world through glittering eyes and believe in your creativity, and the MAGIC will find you.