Review: Commonwealth by Ann Patchett
March 17, 2017 | Commonwealth is published by Bloomsbury. Available now, RRP $29.99.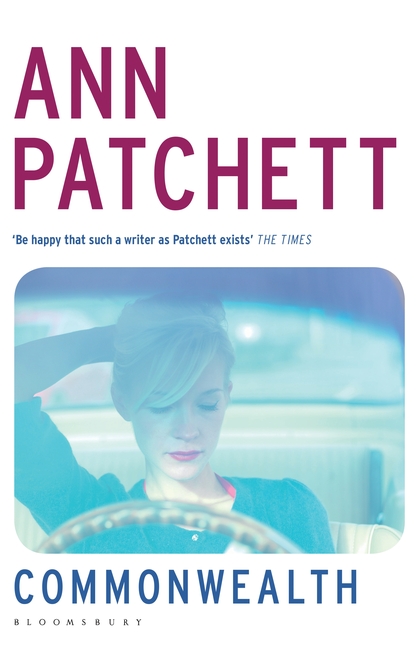 In this novel, Commonwealth, we follow the lives of six siblings who are part of a blended family, across a period of 50 years. The story is a slow reveal through the eyes of each of the children, of a single traumatic event that occurred on one blissful holiday in their childhood, and the long-term repercussions this event has had on their lives.
The event is described wonderfully. It's direct and beautiful in its simplicity and conjures a kind of warm, sepia tinted memory of days when children could be left to roam unsupervised by parents who were 'sleeping and not to be disturbed'. The kind of mischief the children make is that of nightmares for modern parents, for example, Benadryl for allergies being used to drug the annoying youngest boy so he sleeps and the others can play without him, or the gun from the glove box being strapped to the ankle of the eldest boy, or a procession of children of various ages marching through long grass to swim. At the end of this is tragedy. One of them will end up dead.
Structurally, the book is kind of like reading a series of short stories. As we get to know the adult versions of each of the characters, we gain a new layer of understanding and detail about them as a family and their relationships with each other (both past and present) and which gently provokes questions about what really happened on that day. Here Albie muses:
Caroline was a bitch by any standard, but she was also the one who had organized all the subversive acts of their childhood summers. She hated them all, especially her own sister, but Caroline got things done. When he thought of her cracking open the station wagon with a coat hanger and getting the gun out of the glove compartment, he shook his head. He had never in his life adored anyone the way he adored Caroline.
I suspect readers will each find their own favourite amongst the siblings, but for me, Albie was my favourite character in the book. As the youngest and most 'troubled' of the children, his story had my emotional investment. How had his life turned out after all the things that he did? After all the things that were done to him?
If there is a main character (and I use that loosely), then I feel it would have to be Franny, as her story is the catalyst in present day.  While working in an underwhelming job at a bar in a hotel, Franny meets novelist, Leo, whose work she has long admired. This scene is another highlight in the book, with snappy dialogue and humour.
Although Leo is 30 years older than Franny, they strike up an unlikely but tender long term relationship during which Franny confides her life story. Leo, inspired, writes a novel 'fictionalising' the story. One of the most touching moments for me was when Albie reunited with Franny after the book release.
The book is wildly successful; movie rights are optioned and then and a movie titled 'Commonwealth' is made. The strength of this highly dysfunctional family, and how they hold together through thick and thin, accepting flaws and fates, is inspiring. This a family story of endurance and grit, not depressing in any way. Dysfunctional. Deep. At times disturbing. This is the first Ann Patchett I have read and I will be seeking out the other writing she has published, which is the biggest compliment I can give.
ABOUT ANN
ANN PATCHETT is the author of seven novels, The Patron Saint of Liars, Taft, The Magician's Assistant, Bel Canto, Run, State of Wonder, and Commonwealth. She was the editor of Best American Short Stories, 2006, and has written three books of nonfiction–Truth & Beauty, about her friendship with the writer Lucy Grealy, What Now? an expansion of her graduation address at Sarah Lawrence College, and This is the Story of a Happy Marriage, a collection of essays examining the theme of commitment.