Review: Fifth Avenue Artists Society by Joy Callaway
January 17, 2017 | Fifth Avenue Artists Society by Joy Callaway is published by Allen and Unwin. RRP $29.99, available now.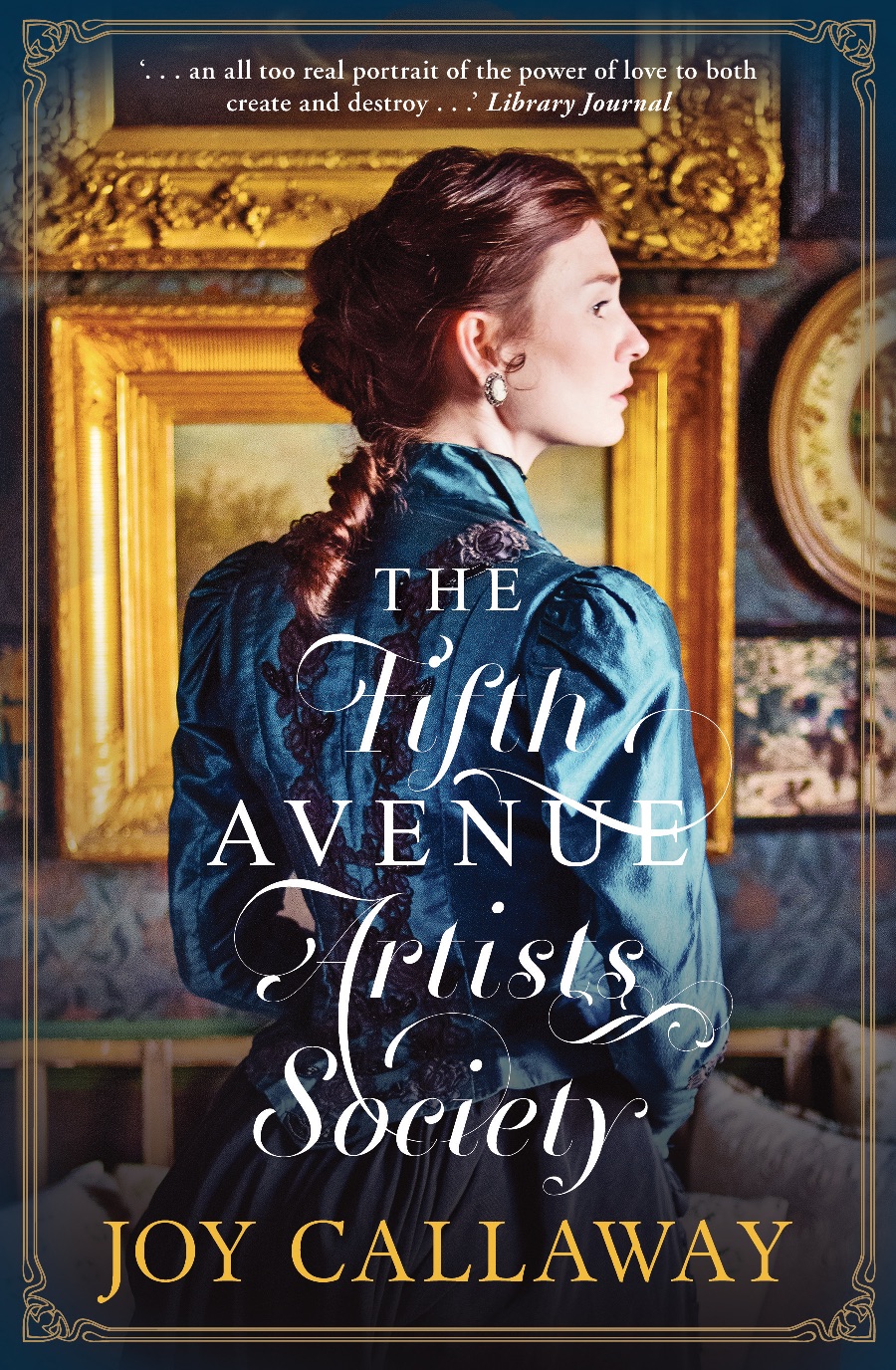 It's 1891 and Virginia Loftin has just been jilted by her childhood love (who is also the boy next door). She takes solace writing feverishly her novel where she can rewrite their story with a happy ending.
She finds herself invited to an elite salon at the Fifth Avenue Mansion of her brother's friend, John Hopper. Among painters, musicians, actors, and writers, Ginny blossoms and develops her artistic ability, reveling in the bohemian atmosphere and company. She is even enamoured by John, who's fascinated and increasingly romantic attentions tempt Ginny from her sorrows.
Of course, once Ginny starts to move on, Charlie reappears, hinting at John's sinister motivations and warning Ginny off romance with him. At this point the storyline takes a strange turn, and a modern day issue is implanted into the 1891 time frame. I personally found this new plotline to be jarring and out of sync with the story, but I am sure there will be readers out there who love it.
Comparisons with Little Women by Louisa May Alcott, are mostly in regard to the four sisters and their 'genteel' poverty rather than their relationships with each other, which Alcott did so much better. Little Women is the story of sisters and women, where this is a romance. I would also have loved for there to be more focus on the Artists Society itself, and Ginny's development of her own character, as well as relationships other than those of romantic intention.
The writing is lovely and immersive of the time, with 'read feels' of good historical fiction. Overall, it's an enjoyable read, pretty great for a debut novel.
ABOUT JOY 
Joy Callaway lives in Charlotte, North Carolina, with her family. The Fifth Avenue Artists' Society is her first novel.