Review: P is For Pearl by Eliza Henry-Jones
April 19, 2018 | P is for Pearl is published by Harper Collins and is available now. RRP $19.99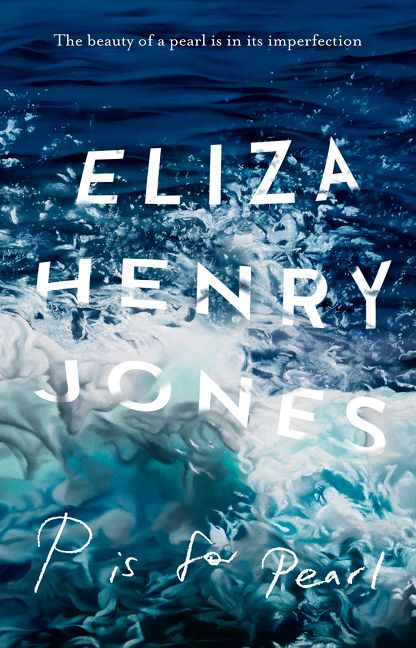 From the talented author of the celebrated novels In the Quiet and Ache comes a poignant and moving book that explores the stories we tell ourselves about our families, and what it means to belong.
---
A random but violent accident at the café where Gwendolyn Pearson works after school triggers a cascade of memory and emotion from past trauma. Gwendolyn takes to the beaches of her small town and uses her running as a kind of meditation and therapy. We come to know her blended family as she navigates their quirks and as she tries to figure out where she fits in the world.
When two new kids come to town under mysterious circumstances, Gwendolyn strikes up a friendship that will help her discover secrets from her past. She'd always thought she knew all about her eccentric Mum and her untimely death, but can she trust her memory?
With a cast of delightful characters, this charming novel is full of community and relationships and a real life circumstance. It's the kind of town that we'd love to live in, where people support and care about each other. There's a freshness to the story, and an intimacy that is accentuated by Gwen's diary entries. Particularly touching is the relationship between Gwen and her stepbrother Tyrone, which at first appears simple but is much more complex.
Portrayal of mental illness is blunt but filtered through the eyes of a younger child; misconceptions are highlighted, truth is laid bare and the importance of communication is clear. The conclusion is moving and satisfying.
There's no one who writes about the difficult subject of grief in the unflinching but tender way that Eliza Henry Jones does.
Recommended
ABOUT ELIZA
Eliza Henry Jones was born in Melbourne in 1990. She was a Young Writer-in-Residence at the Katharine Susannah Prichard Writers' Centre in 2012 and was a recipient of a Varuna residential fellowship for 2015. She has qualifications in English, psychology and grief, loss and trauma counselling. She is currently completing honours in creative writing – exploring bushfire trauma – and works in community services. She lives in the Dandenong Ranges with her husband and too many animals.