Review: Tell Us Something True by Dana Reinhardt
September 21, 2016 | Tell Us Something True by Dana Reinhardt is published by Oneworld. RRP $16.99, available now.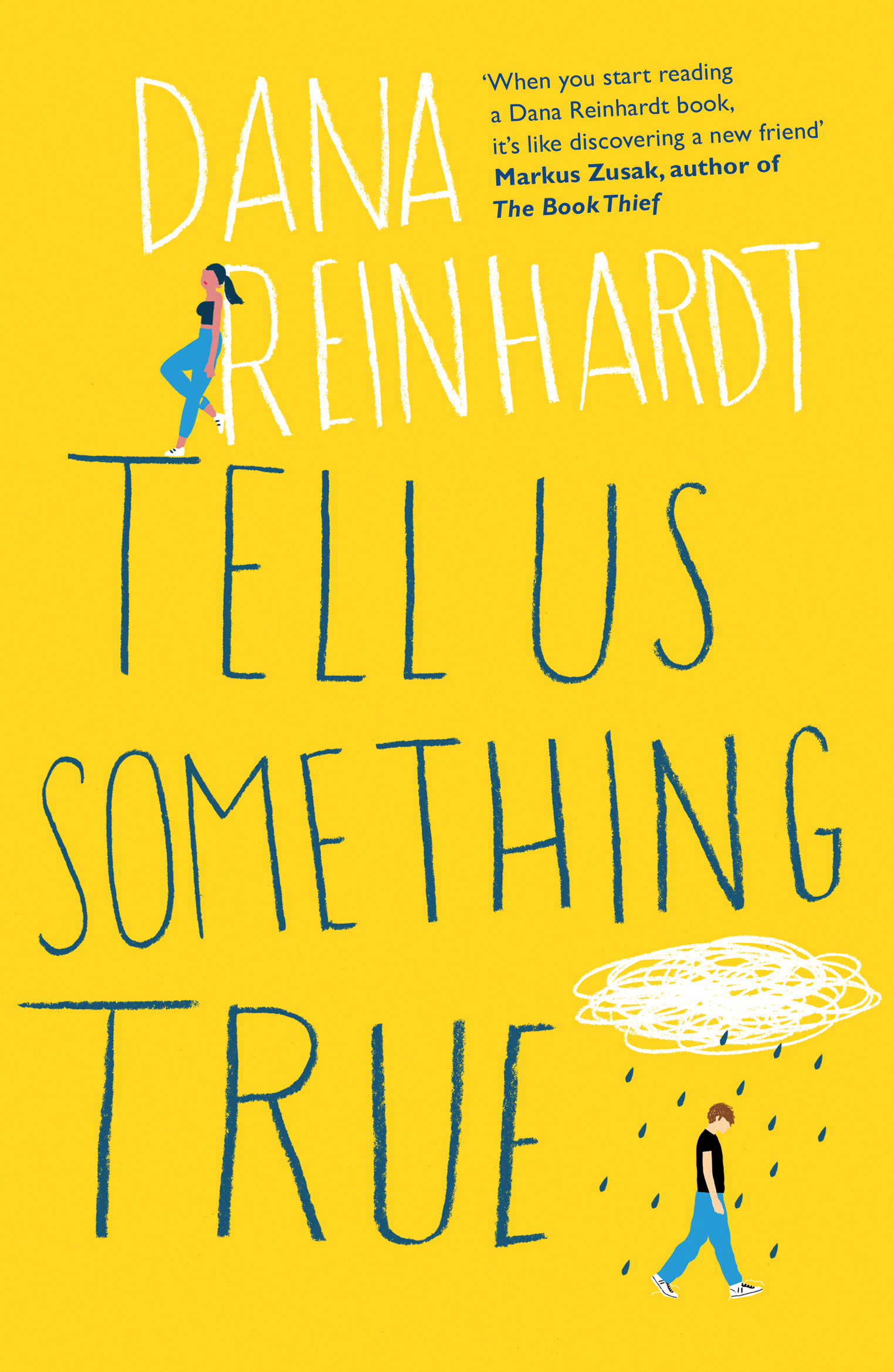 TELL US SOMETHING TRUE by Dana Reinhardt is the story of River Dean, a quirky, lovesick and neurotic seventeen year old, who finds himself tragically dumped by his girlfriend, Penny, in the middle of a 'romantic date'  on a paddle boat in the middle of a lake.
As he wanders the streets post break up (he doesn't drive), looking for direction and answers, he spies an illuminated sign for Second Chances. It seems like divine intervention to River. He marches himself inside the building and right into the middle of a support group for troubled teens, some with big life challenges.
When it is his turn to share, the pain of his heartbreak is too raw to explain and seems small compared to some of the situations that have already been spoken of. River skirts around the truth and allows those around him to draw their own conclusions about his problems without correcting them. This begins a spiral of lies that River wants to stop, but the support group is his only anchor and comfort through his first relationship breakdown.
This book is charming; River is so likeable, the setting is realistic, the story does not use bells and whistles in favour of honesty and real emotion. As a result, it is so easy to enjoy, so hard to put down. A great read for all ages.
ABOUT DANA
Dana Reinhardt lives in San Francisco and is the author of several books for YA readers. 'I was a young adult when I fell in love with reading,' she recalls, 'and I can remember how books made me feel back then. How they provided both comfort and escape.'