Review: The Chocolate Promise by Josephine Moon
September 2, 2015 | A & U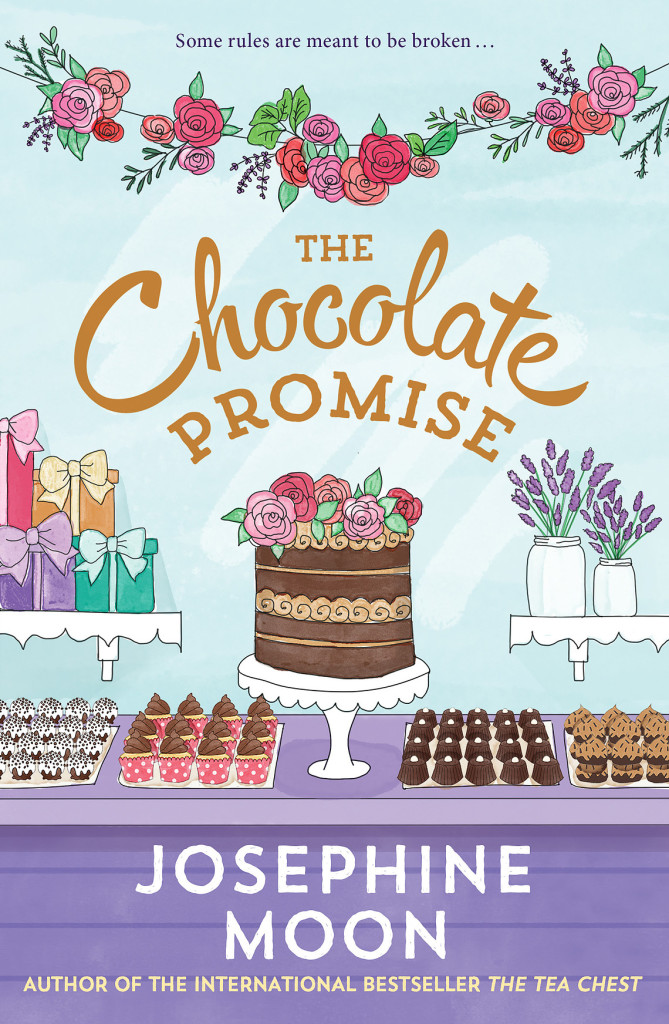 The Chocolate Apothecary where this story is set, is an artisan store in Tasmania. It is owned and run by the cheerily named Christmas Livingstone. Christmas has created a list of ten rules for happiness to live by, the most important of which is 'no romantic relationships.'
CHRISTMAS LIVINGSTONE'S TOP 10 RULES FOR HAPPINESS
1. Do what you love and love what you do
2. Never let yourself get hungry
3. There is nothing that cannot be improved by chocolate
4. Nurture all five senses each and every day
5. Share joy with others and you'll feel joy too
6. Massage is not a luxury but a necessity
7. Ask yourself, 'what would Oprah do?'
8. Your destiny doesn't happen to you; you make your own destiny
9. Be on a quest at all times
10. Absolutely no romantic relationships
p.1
The list is a curious thing and the reason for its creation becomes apparent as the story progresses. Nine of the rules are pretty much unspoken. Really the only rule that has real relevance to the story narrative is that most important rule (NO.10) and it is about to be tested!
This is an easy and entertaining read and along the way you will find out some truly fascinating stuff about Chocolate. But at the core of this book is Christmas' journey to be brave with her life without the shield that her rules provide. I would have liked more of a resolution of the issue with her Father, especially since it seemed to cause so much angst to Christmas and her family, but it did not detract from my enjoyment. Christmas has a big heart and a cast of quirky characters that help her along the way. And let's not forget that rugged and damaged botanist Lincoln van Luc.
Will she throw her rules out the window? You need to read to find out.