Review: The Mummy Bloggers by Holly Wainright
September 25, 2017 | The Mummy Bloggers by Holly Wainright is published by Allen and Unwin. RRP $29.99, available now.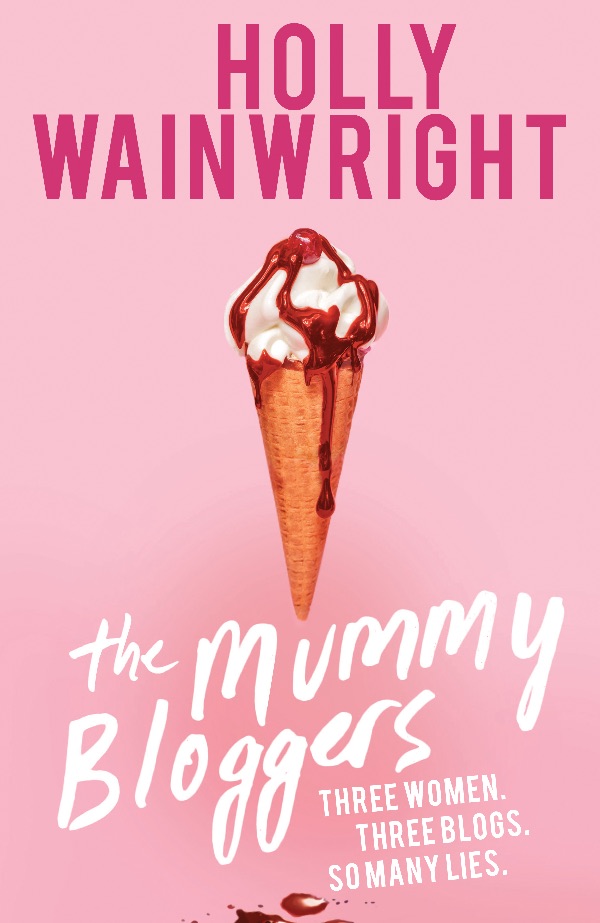 You don't have to be a blogger or a mum to enjoy THE MUMMY BLOGGERS by Holly Wainright. Anyone with access to social media will get a kick out of this for-our-times novel (and let's face it, you are here, reading my review on the magical internet, so you're going to relate and you're going to laugh). Holly Wainright is the Head of Entertainment at Mamamia, and apparently wrote this debut while on leave for six weeks! Inspiring!
THE MUMMY BLOGGERS is the hilarious story of three connected women, Elle, Leisel and Abi, who are all vying for a coveted cash award for their blogs. Each woman has a very different focus audience and style, but all are successful enough that they are singled out as the best in the 'Mummy Blogger' category for the awards. You will have come across some version of one of these blogs in your travels in the digital world. So let me introduce you to…
ELLE (The Stylish Mumma)
Who are your readers?
They're women who really care about doing a great job of motherhood. They show their love to their families by cooking beautiful meals and making them a wonderful home, and by taking pride in themselves, too. We don't do baked beans on toast for dinner or school drop off in our pajamas at TSM! (p30)
ABI (The Green Diva)
Who are your readers?
They are the Green Diva's (GDs) They know most of what they are being fed out there, by Big Pharma, Big Food, Big Data, is DANGEROUS RUBBISH. They are looking for the Truth and they find it with us. Don't fuck with the Divas. (p48)

LEISEL (The Working Mum)
Who are your readers?
Working mothers who aren't ashamed. (p62)
OK. Battle lines drawn. And boy, does the war get nasty!
Quite a lot of the humour comes from the 'real' life versus online life narrative. Loads of lies (big and small, harmful and harmless) are told to maintain credibility with their audiences, which is they key, and helps them win larger audiences, make more money and gain sponsorship. There's also a good dose of realistic, multifaceted family life shown in all its guts and glory. Trolling and the dangers of online celebrity are touched on and twisted to a 'purpose'. And if you think no one would go to the lengths that Elle does, think back to a highly publicised Australian case from not so long ago…
I am going to put my hand up right away and admit that I did take a pic for my Instagram feed (5 snaps) with this book on my knees after a yoga workout (I DID do yoga). The cover looked amazing against the pattern of my tights…
A fast-paced, debut for those who have a great sense of humour.
Read it!
ABOUT HOLLY
Holly Wainwright is a former-Mancunian Sydneysider who came to Australia as a footloose traveller more than 20 years ago. Since then, Holly has had a long career as a journalist and editor, originally in travel and celebrity magazines and now online. She's been working in digital media for three years, most recently as Head of Entertainment at Mamamia. She also hosts a parenting podcast, has two small children, lives by the ocean and wishes there were four more hours in every day.