Review: The Secret Son by Jenny Ackland
September 19, 2015 | RRP $29.99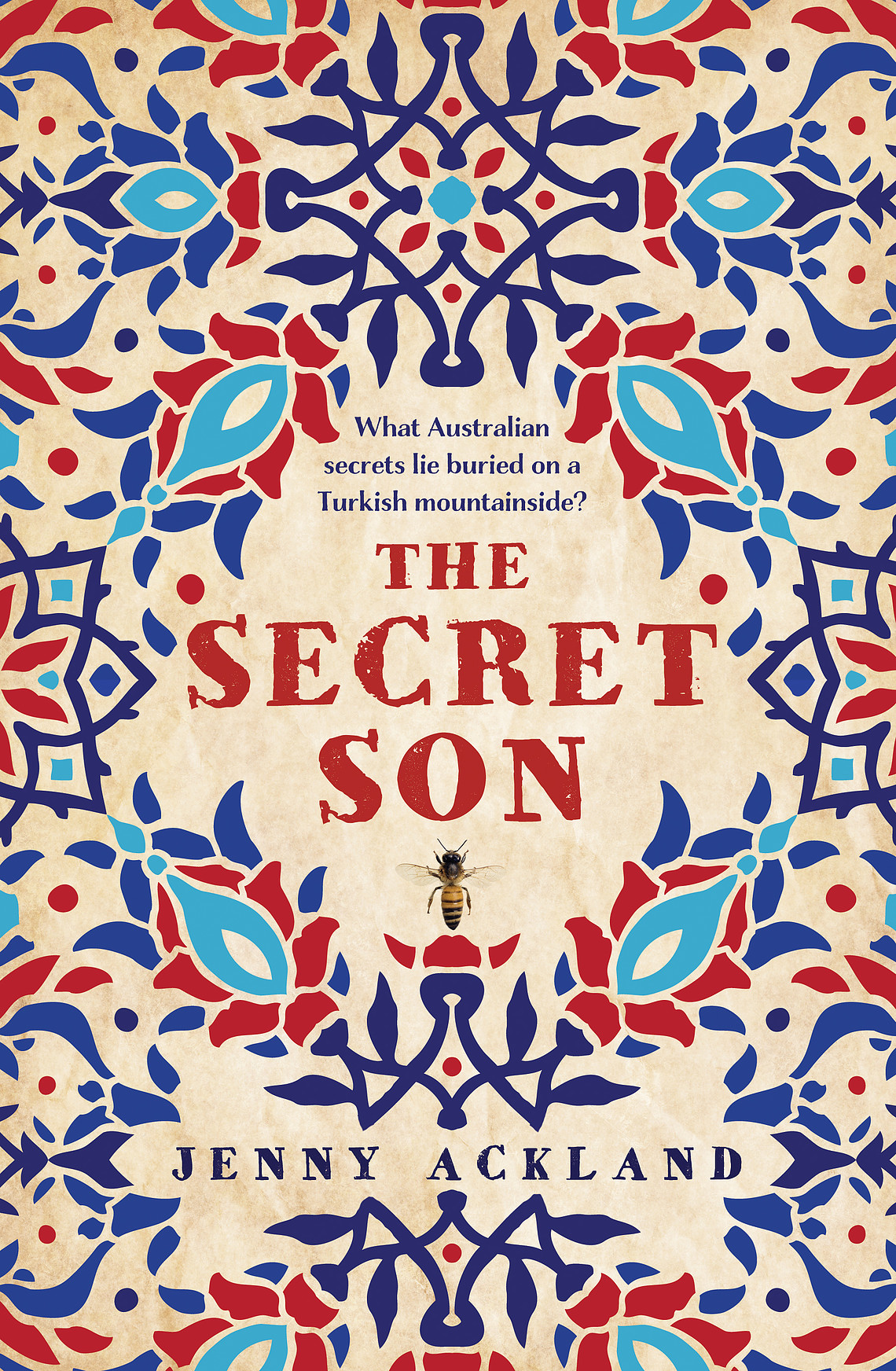 It seems lately, all the books I'm reading are connecting me to my past. THE SECRET SON by Australian author, Jenny Ackland took me back to my Melbournian roots, albeit in a different time period and with people I didn't know.
Jenny Ackland has written a highly original novel, the kind that whips you through history as well as across the globe. The story itself is hard to classify – it's a touch literary, a little bit quirky, brushes with history at Gallipoli, Australian legend, it immerses the reader Turkish village life yet also has contemporary characters. For such a short novel it has an epic feeling.
It begins in the mid 1880's in the Victorian town of Beechworth, introducing the child James, about whom the mystery of the novel swirls. Bees are charmingly represented and become one of the recurring links through time for the characters.
In the recent timeline, we are introduced to Cem and his family. It is a real skill to drive a story forward through the point of view of an unlikeable character. Cem is young, aimless and lacking integrity and has a disturbing view of women. Against the wishes of his Grandfather he decides to return to the Turkish village where his family lived before coming to Australia.
The Turkish village appears in two time periods; both equally fascinating and immersive, complete with frustrations and injustices. Village life is the real star in this novel, particularly the female characters encountered here. Unfolding the links and twists in history that bind the characters and reveal their secrets is intriguing, yet I found myself always wondering about James and what happened to him.
When his story was finally revealed it was both satisfying and insufficient to my thirst for his story. After investing in his pint sized, boyhood character, following him into the trenches of Gallipoli with Alfonse the marmoset, seeing him integrate and bring bees to the Turkish village, I wanted to know more. This is the sign of a really memorable character, the namesake of the book.
This novel has a bit of everything and after you finish you will be pondering the story in your subconscious. It would be a good book club read as it is the kind of book that begs for discussion.