Review: The Shape of Us by Lisa Ireland
November 21, 2017 | The Shape of Us by Lisa Ireland is published by Macmillan and is available now.. RRP $29.99 (Trade), $6.99 (ebook)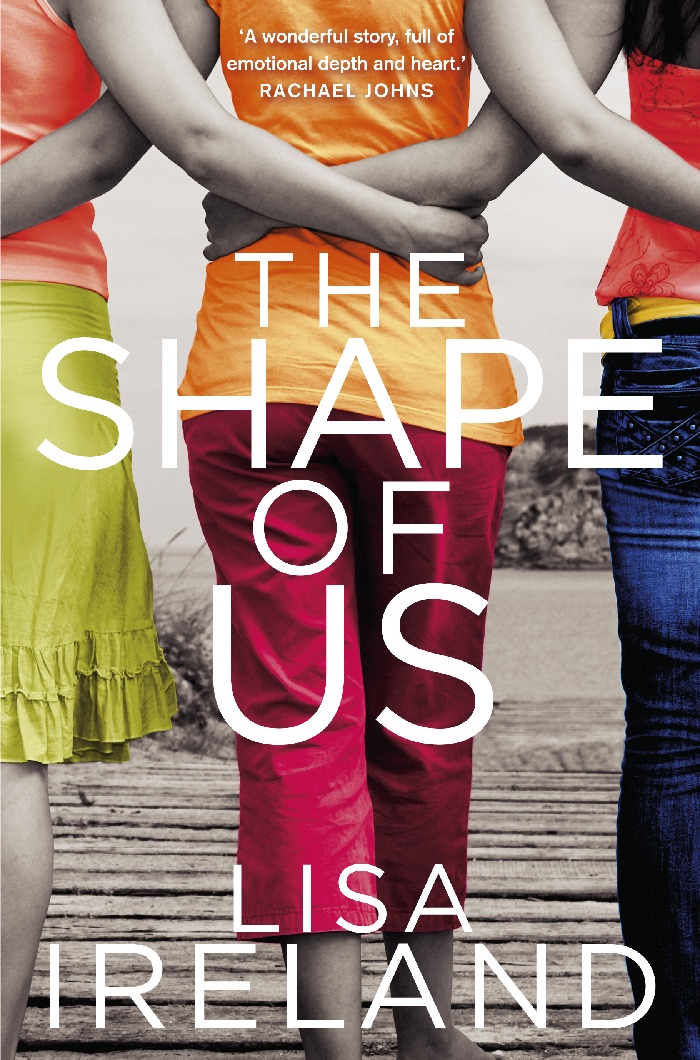 This book is, on the surface, a book about four women (Jewels, Mezz, Ellie and Kat) who have joined a weight loss program (WON). Look a little deeper and it's about much more than that. The program includes a compulsory online forum where participation (including weight check-in) is expected. The forum brings together the four women, each carefully sharing information and guarding their emotions. Soon a connection grows, and there is a casual diary like quality to the messages these four women send to each other that draws the reader in. After a nasty interaction with another user in the forum, the four women decide to split from the official message board and begin their own messaging group.
From this point, the focus of the novel shifts to the friendship being forged between these women rather than on the weight loss they are trying to achieve. We come to know each of the women, and their particular circumstance and history that has eventually led them to WON.  The bond of friendship between the women is sealed when they all spend a weekend away together at Jewel's family beach house, blissfully unaware of the tragedy about to unfold that will test them all.
This story is beautifully readable, delicate and hard hitting, honest in its portrayal of the complex thoughts surrounding weight, not only how women think about themselves but also how they see themselves in the wider world. And while vulnerabilities are exposed, at times excruciatingly, these are balanced with strengths that are perhaps, undervalued and unrecognised in daily life.
This is a wonderful read, a perfect gift, excellent for book club as it will provoke robust discussion.
ABOUT LISA
Lisa Ireland lives on the Victorian coast with her husband and three sons. After working for many years as a primary school teacher, Lisa is a now a full-time writer. When she's not writing, she can be found drinking coffee with friends or wandering along the beach with her extremely disobedient but totally loveable dogs, Millie and Lulu.