Review: The Toymaker by Liam Pieper
July 5, 2016 | RRP $29.99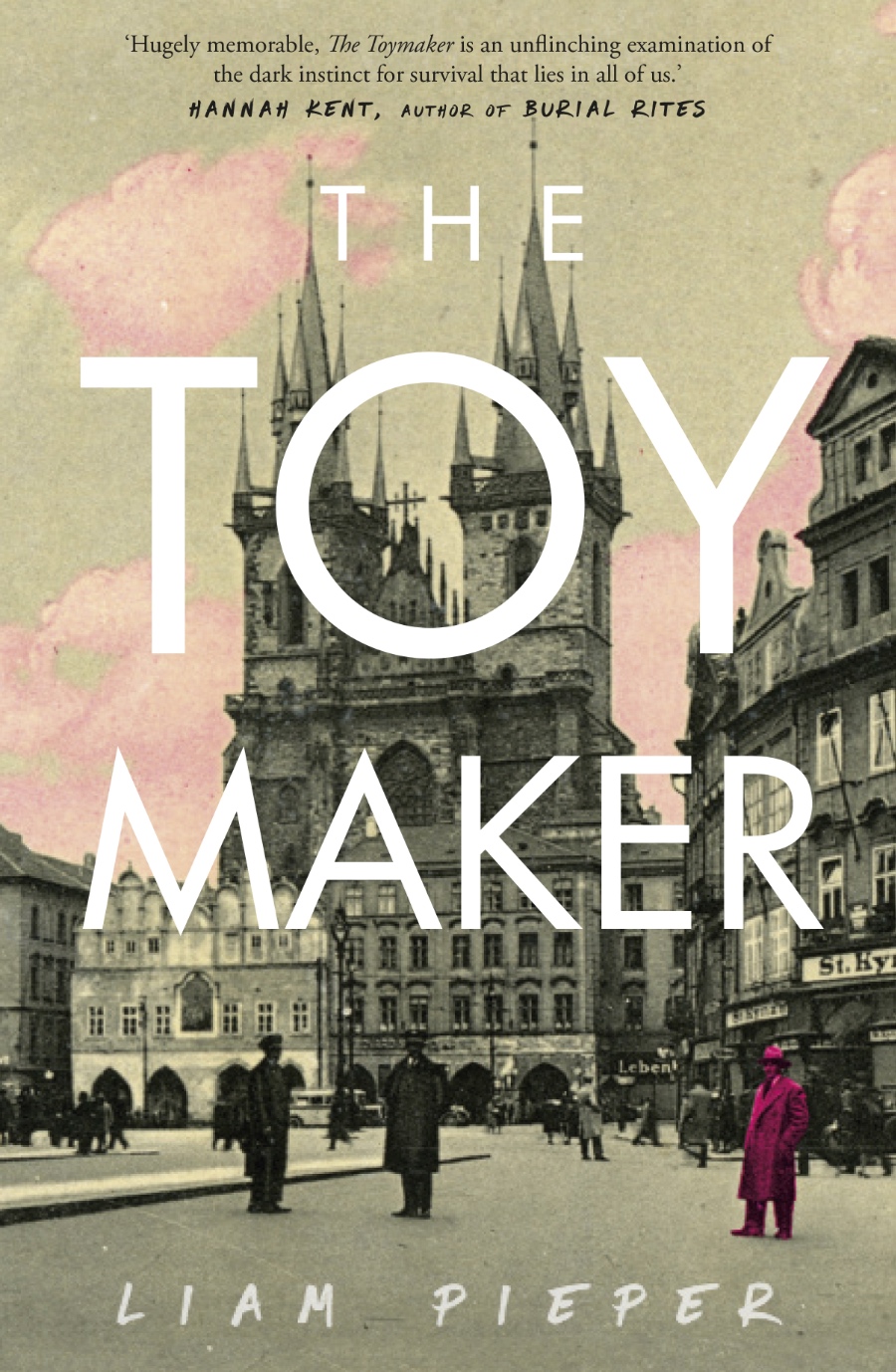 Adam Kulakov works hard, plays hard and loves the family owned toy factory he has inherited from his Russian grandfather, Arkady, a Holocaust survivor. Adam is intensely proud of the origins of the toy company, but consistently jeopardises its future with reckless indulgence and entitlement attitude, somehow without triggering the sharp senses of his long suffering wife, Tess, the real head of the company. He is a contemptible character, more so for his unfailing belief that he is a stand up man.
Arkady, now an old man and in poor health, is still interested and involved in the business. Through flashbacks, we come to know him and the extent of his traumatic time Auschwitz. On arrival, he was made part of the loathed Sonderkommando, but his medical training was soon noticed by Dr. Dieter Pfeiffer, a colleague of the infamous Dr. Mengele. Arkady is forced to participate in gut churning experiments on children. He retreats into himself, secretly carving the children wooden-jointed dolls at night.
Both men are desperate to keep the truth hidden. Adam's secret will shatter the life he is living; Arkady's secret will expose the truth about the life he has lived. But sometimes all it takes is one mistake for a carefully constructed architecture of lies to come crashing down. And just when you think you have a handle on the story and are prepared for the inevitable conclusion, THE TOYMAKER has one more well crafted twist that takes the story from great to unforgettable.
At times harrowing to read, THE TOYMAKER will stay with you beyond the last page. It is superbly written, utterly engrossing and morally challenging. Pieper has written a masterful story with the skill of a sure hand. An amazing debut novel.
ABOUT LIAM
Liam Pieper is a Melbourne-based author and journalist. His first book was a memoir, The Feel-Good Hit of the Year, shortlisted for the National Biography Award and the Ned Kelly Best True Crime award. His second was the Penguin Special Mistakes Were Made, a volume of humorous essays. He was co-recipient of the 2014 M Literary Award, winner of the 2015 Geoff Dean Short Story Prize and the inaugural creative resident of the UNESCO City of Literature of Prague. The Toymaker is his first novel.