Review: The War Bride by Pamela Hart
April 16, 2016 | RRP $29.99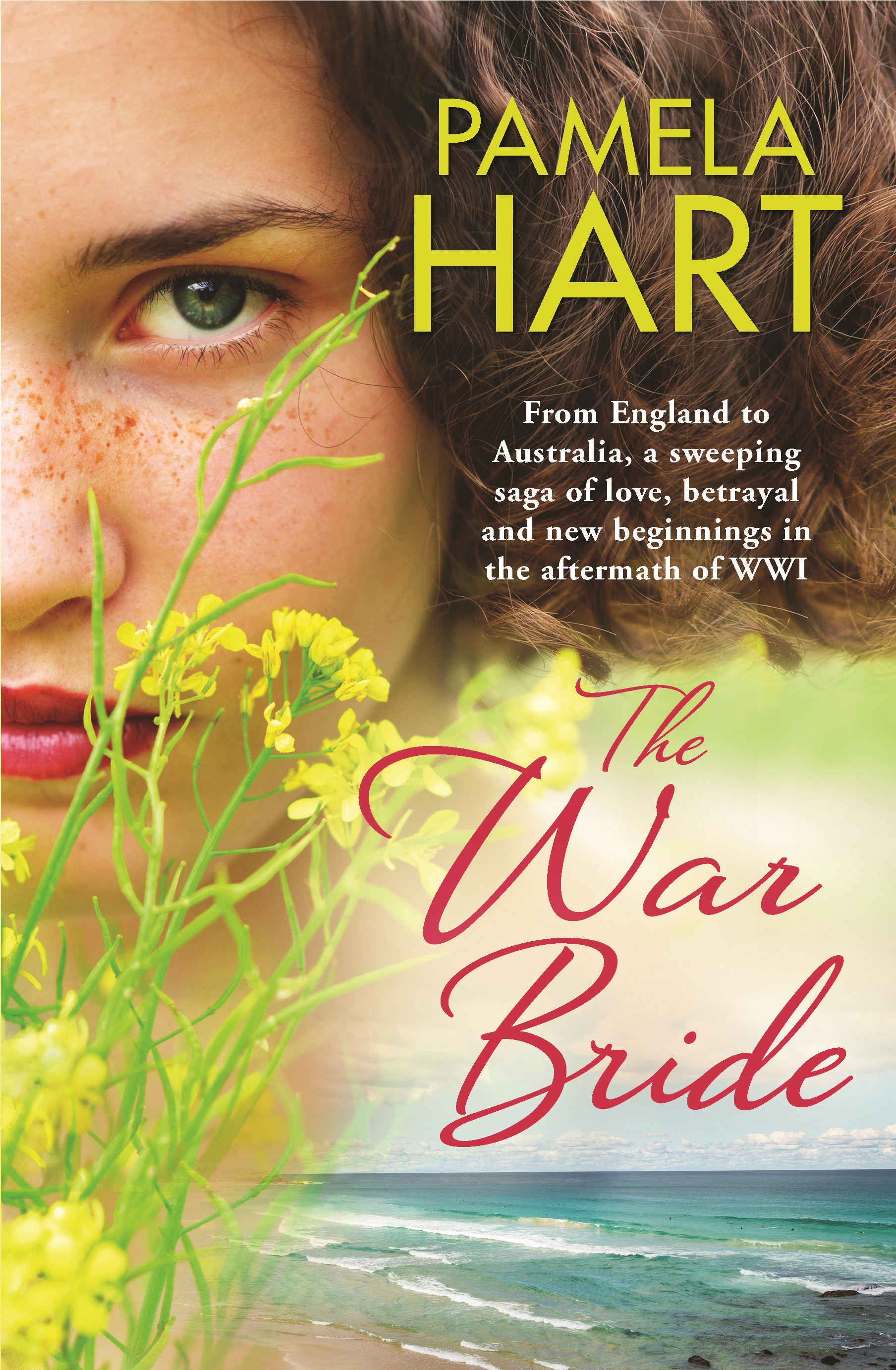 It's 1920, and after a two-year separation, war bride Margaret is journeying from England to Australia to reunite with her husband and begin a new life with him in Australia. But when the ship docks, her husband, Frank, isn't part of the welcoming crowd. Margaret is devastated to learn that Frank is already married.
Faced with a decision to return to England or start a new life on her own in Australia, plucky Margaret decides to stay. Sergeant Tom McBride (The Soldier's Wife) strikes up a friendship with Margaret, helping her to assimilate into Australian life. Months pass, and just as she is finding her feet, shocking news reaches her –  Frank may not have abandoned her at all.
Margaret finds herself in the heart of a crushing moral dilemma. Grown in character and independence, she is no longer the same woman who married Frank or arrived on the ship. Frank has his own complicated circumstance to resolve. Just when you think the story is coming to conclusion, there is a final heart wrenching twist. What will Margaret do?
Inspired by stories of real war brides who arrived after WW1, this book is thoroughly researched and a wonderful read. Fans of the Soldier's Wife will be thrilled at the continuing story of Tom McBride. The writing is crisp and evocative, particularly the beach scenes and the jubilance of post war spirit is equally captivating.
A fabulous book!
About Pamela 
Pamela is an award-winning author for adults and children. She has a Doctorate of Creative Arts from the University of Technology, Sydney. Under the name Pamela Freeman she wrote the historical novel THE BLACK DRESS, which won the NSW Premier's History Prize for 2006. Pamela is also well known for her fantasy novels for adults, published by Orbit worldwide, the Castings Trilogy, and her Aurealis Award-winning novel EMBER AND ASH. Pamela lives in Sydney with her husband and their son, and teaches at the Australian Writers' Centre. THE WAR BRIDE is her twenty-ninth book, and follows THE SOLDIER'S WIFE.