Review: To Capture What We Cannot Keep by Beatrice Colin
February 4, 2017 | To Capture What We Cannot Keep is published by Allen and Unwin. RRP $29.99, available now.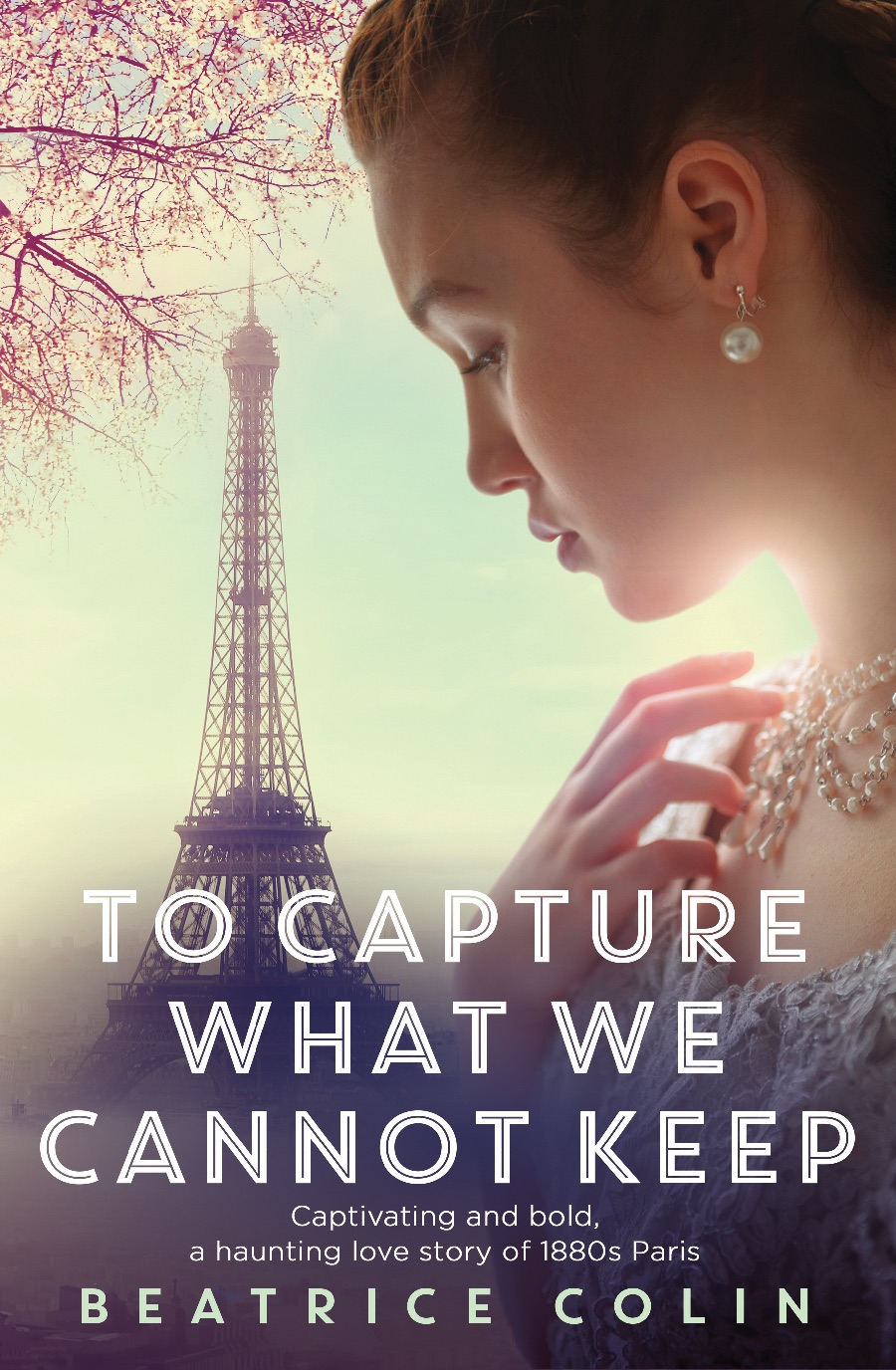 If you aren't already in love with France, I'm about to give you a reason. If you are already smitten, you will find this book a delightful indulgence. TO CAPTURE WHAT WE CANNOT KEEP is the story of Catriona Wallace, a Scottish widow who has become the chaperone to Jamie and Alice, wealthy Scottish siblings who are on a Grand Tour of Europe in 1887.
Jamie and Alice's Uncle, William Arrol,  is a wealthy bridge builder, and Jamie, who is to enter the business, has booked tickets to ride in a hot air balloon that will float above site of the about to be constructed Eiffel Tower. In the balloon Cait meets Emile Nougier, the engineer working with Gustav Eiffel on the Tower project. The two have an instant connection but Jamie immediately begins thinking of matchmaking his sister, Alice, with the eligible but much older Émile.
Émile is expected to take on his family business and find a wife, however his heart is not with the business and he is comfortably involved in an affair with the charismatic Gabrielle, a serial adulterer and wife of a popular artist. Cait and her charges return to Scotland where she is courted by an older, wealthy widower. She finds herself trapped in a choice between what society and family expect of her (that she will accept his marriage proposal as the best offer a widow could expect and future security) and her desperate desire to find love and meaning in her life again.
Jamie secures an apprenticeship with the famous Gustav Eiffel and William Arrol (the uncle), sensing Cait's reluctance to accept the proposal, again requests that Cait chaperone the siblings in Paris. The two year break will give Cait an acceptable escape from the oppression she feels in Scotland, and time. The trio again find themselves Paris, this time  installed in a terrace and thrust into Paris society, complete with socialites, politics and duels.
Émile and Cait cross paths again and their connection is instantly rekindled. Both must manage the weight of expectation and rules of society in a bid to determine if their relationship is strong, true and enduring.
And amongst all of this, we are inside the construction of the famous landmark, itself a completely fascinating story. Historical details are woven with fiction in a delightful way and will make you yearn to visit the Eiffel Tower, or fondly reminisce on a past encounter. The book is wonderfully written, with the grit of bohemian Paris artist life nicely contrasted against wealthy society and Scotland.
An unexpected takeaway from this book is a thoughtfulness about the plight of women across centuries, and how tied this has been and to some extent, still is, to men. How often can we capture something, only to discover we cannot keep it? This book will make you think.
Engrossing and memorable.
ABOUT BEATRICE
Beatrice Colin's most recent novel is To Capture What We Cannot Keep. She also wrote The Luminous Life of Lilly Aphrodite (published as The Glimmer Palace in the US) and The Songwriter. She is a Lecturer in Creative Writing at Strathclyde University in Glasgow. A former arts and features journalist, she writes novels for adults and children, as well as short stories, radio plays for the BBC. 
She has been shortlisted for a British Book Award, a Saltire Award and a Scottish Arts Council Book of the Year Award. TO CAPTURE WHAT YOU CANNOT KEEP is her sixth novel.