Review: Uprooted by Naomi Novik
April 28, 2016 | RRP $29.99 Trade Paperback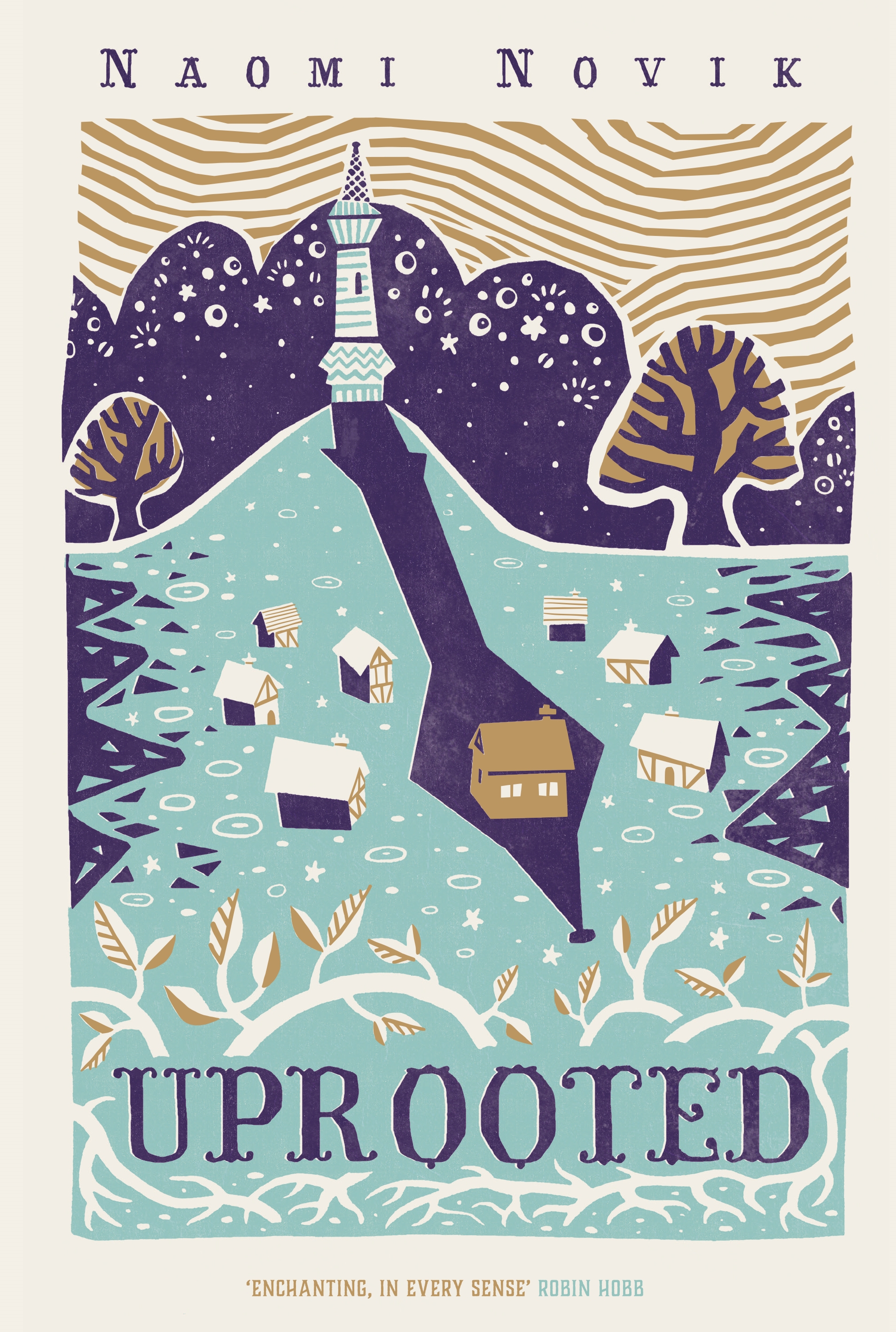 Here's the long lost folk tale you always wished you'd read but never knew existed. It didn't. Not until last year. This book just has the feeling that it has been around forever, a classic fairytale that you've missed. Uprooted is a standalone fantasy novel by NY Times bestselling author, Naomi Novik, best known for her incredible series, Temeraire (His Majesty's Dragon, Throne of Jade and Black Powder War).
The story centres around a truly evil, magically corrupted Wood. Agnieszka, the heroine, lives in a picturesque village on its fringes. A wizard known as The Dragon protects the village against the Wood. Prickly, aloof and feared, every ten years he takes a girl to his Tower as a fee for his protection. Everyone expects Agnieszka's best friend to be chosen, but when The Dragon comes to the village he surprises everyone by choosing Agnieszka.
So begins the love-hate relationship between Agnieszka and the Dragon which makes for amusing dialogue, but also shows their vulnerabilities and highlights the strengths in each of them. They will need to embrace these idiosyncrasies in each other if they are to save the Kingdom from the sprawling tangle of the Wood. Expected in this type of story are Kings and Queens, swords and sorcery, political intrigue, romance. You will not be disappointed with the masterful use of these tropes. To tell you any more about the story would ruin it for you. Go and read it!
This is quality storytelling, beautifully written and thoroughly absorbing.
Definitely a book to love!
Read the first chapter (at the Tor website) by clicking the link and see if you aren't hooked!
ABOUT NAOMI
Naomi Novik was born in New York in 1973, a first-generation American, and raised on Polish fairy tales, Baba Yaga, and Tolkien. She studied English Literature at Brown University and did graduate work in Computer Science at Columbia University before leaving to participate in the design and development of the computer game Neverwinter Nights: Shadows of Undrentide.
Her first novel, His Majesty's Dragon, was published in 2006 along with Throne of Jade and Black Powder War, and has been translated into 23 languages. She has won the John W. Campbell Award for Best New Writer, the Compton Crook Award for Best First Novel, and the Locus Award for Best First Novel. The fourth volume of the Temeraire series, Empire of Ivory, published in September 2007, was a New York Times bestseller, and was followed by bestsellers Victory of Eagles and Tongues of Serpents.
On April 26, 2011, she published Will Supervillains Be on the Final?, volume one in a new graphic novel series titled Liberty Vocational. She is also currently writing League of Dragons, the final Temeraire novel.
She is one of the founding board members of the Organization for Transformative Works, a nonprofit dedicated to protecting the fair-use rights of fan creators, and is herself a fanfic writer and fan vidder.
Naomi lives in New York City with her husband and eight computers. (They multiply.)
You can find out more at her LiveJournal and follow her at Twitter and Facebook.
Find out more about Naomi at www.naominovik.com