Review: What Matters Most by Dianne Maguire
September 29, 2015 | ebook RRP $2.99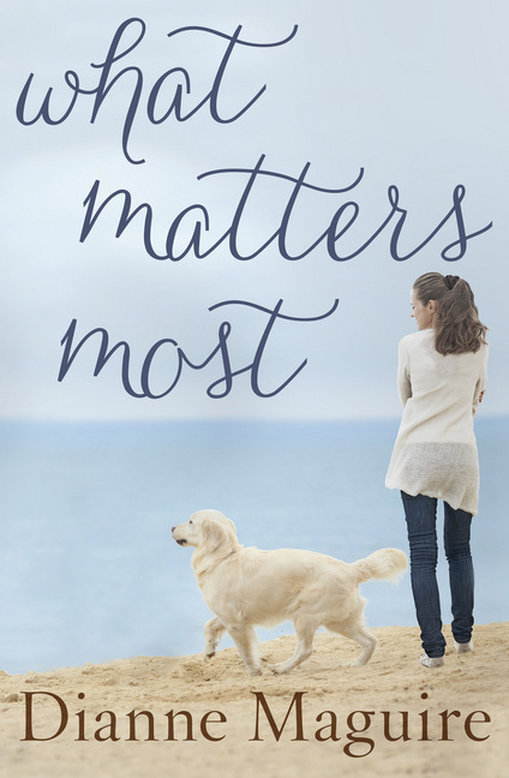 Dianne Maguire is a social worker turned novelist. Her over 20 years experience in child welfare and protection and her love for the Fleurieu Peninsula in South Australia have infused her debut novel WHAT MATTERS MOST.
The story revolves around two main characters; Paediatrician, Mia Sandhurst, and a teenage patient, Rachael Hooper. After an adolescent party gone wrong, Rachael is brought to the Emergency department and her injuries pique concern amongst authorities. Mia has the feeling there is more to Rachael than meets the eye.
At home, Mia soon discovers that the discord in her personal life is the result of an affair. Her husband's infidelity (and cruel response to her discovery) shatters the life she has known. She finds solace at her beach hut on the Fleurieu Peninsula and the opportunities it provides for reflection and friendship, and throws herself into her work.
Meanwhile Rachael's situation is revealed through everyday life on a farm with her dysfunctional family. Her brother Tim is her champion, though he is dealing with issues of his own. Rachael is a suitably complicated and realistic character for the issues she faces, no doubt drawn from sharp observation and the years of experience Maguire has amassed. I became completely invested in Rachael's story.
The threads of the narratives weave together towards a dramatic conclusion – like a terrible accident you just can't look away from. The conclusion is well thought out, satisfying and logical. Difficult topics are handled with grace, care and the occasional (necessary) sledgehammer.
A great debut. You can watch the BOOK TRAILER!
(click here to open in Youtube)