Review: The delights of 'Little Loves' by Rachael Hale McKenna
October 28, 2015 | RRP $45.00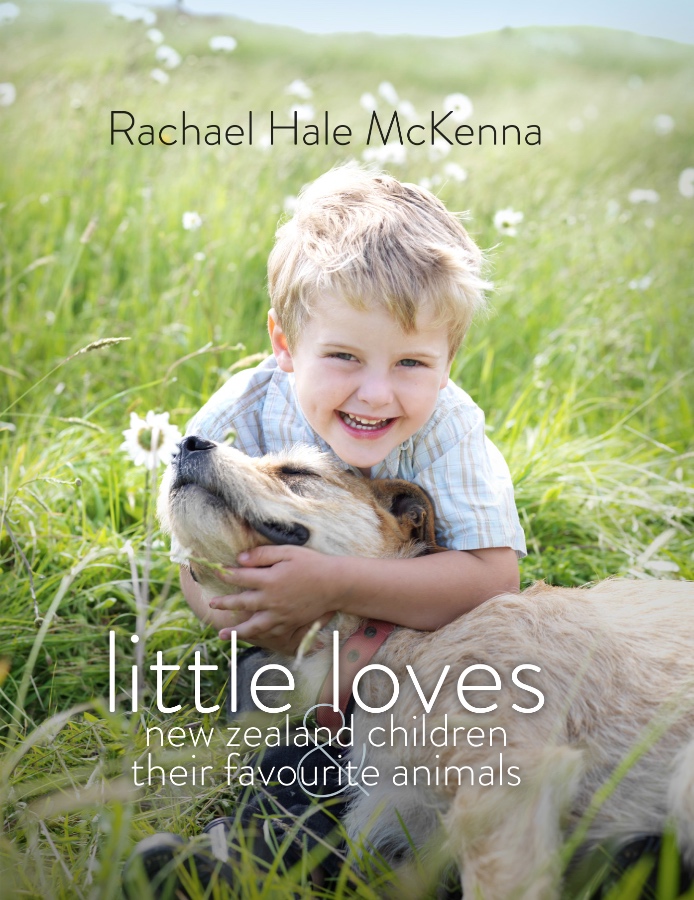 Who wouldn't love this beautiful book? It's choc full of stunning photographs of children and their pets in one of my all time favourite places – New Zealand. There are cute and funny stories from the children about their relationships with the animals, including insights from some of the children who are disabled or chronically ill. Reading this book I couldn't help but think of the pets I have had in my life and the relationships my children had with the ones they have known in their lifetime.
Today, while cleaning the office, I found one of my Gratitude Journals from a few years ago. In it I was grateful for 'another day with my beautiful Buster'. A few pages later, 'Today our Buster joined Snapper in the big beyond and we are grateful for the years of joy we had to love him and be loved in return.' My eldest son was 12 at the time of the entry, and played the cello. When he came home from School and found out that Buster had passed away, he went into the front room and played the most haunting and sorrowful song on his cello, over and over for almost an hour. I asked him what it was called and he said, 'The Sad Song'. When I think of it now, I still shiver. I still well up. That's the strength of connection a pet can have on a human.
Despite my sad story, this book is full of joyful images. It is the perfect gift book. Not only is it visually stunning, but the quirky stories appeal to all age groups. Children just love flicking through this book, seeing how other children live, what kind of odd pets they have, breaking into animated discussions, and adults of all ages will also find much to love as well.
Put this one on the Christmas list!
Rachael Hale McKenna is well known throughout the world for her quirky and delightful images of babies and animals. She has published several books including THE FRENCH DOG and THE FRENCH CAT, selling millions of copies worldwide. She now lives in New Zealand with her husband and daughter.