Review: One Day in December by Josie Silver
February 18, 2019 | One Day in December by Josie Silver is published by Viking (paperback) RRP $19.99 and Penguin (ebook)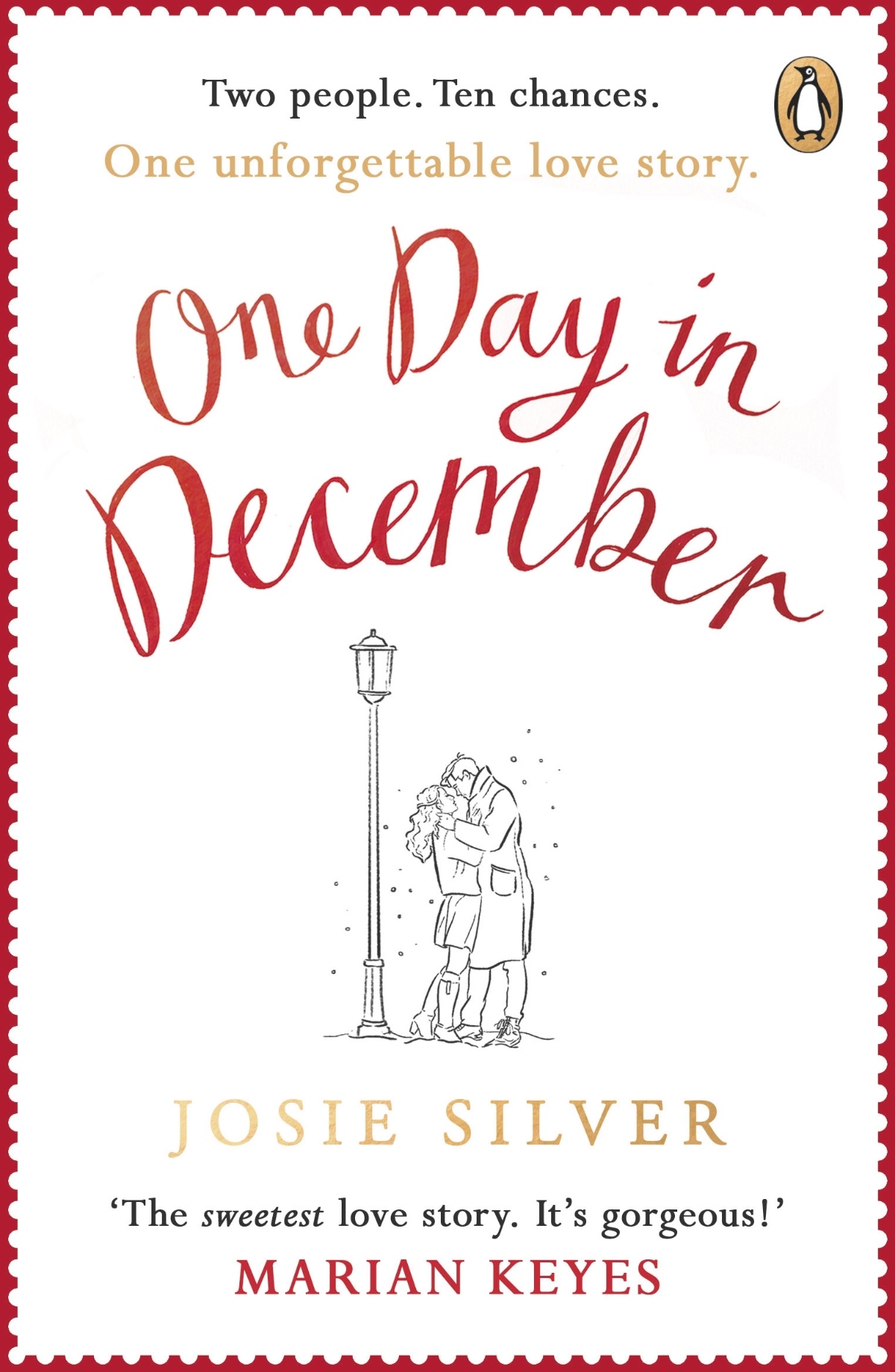 This was my first read of the new year. At the time I was in Europe visiting family and about a few days out from travelling to London (and reading on my e-reader). I always hope to catch snow when I am in London in Winter and this made the setting of ONE DAY IN DECEMBER even more appealing, it made me hope desperately for those snowy London days. Unfortunately, I missed the snow (again) but not all was lost. To me, London is a place I could visit over and again and never feel like it was long enough; the weather was frosty and I did get to catch up with lifelong friends, share a pint and talk about life, love, the passage of time. All this tied in well to the themes of the novel.
I read this book in one day. It's the story of love at first sight, friendship, love and navigating the choices we make while balancing our belief in fate and realism. It follows three friends, Laurie, Sarah and Jack.
While travelling on a bus, Laurie is convinced she has seen 'the one'; their eyes locked through the condensation on the bus window and there was a moment of chemistry that shook them both. But the moment, even though it was fleeting, lasted just a fraction too long and by the time this handsome stranger got up to board the bus he wasn't waiting for, it closed its doors and drove away.
Laurie embarks on a year long search for the 'boy from the bus', aided by her best friend and flatmate, Sarah. She eventually decides to give up on the fantasy of the moment, be realistic and move on with her life, but fate intervenes. Sarah brings her new love to their Christmas party to meet Laurie and when he walks in Laurie knows him instantly … he is the boy from the bus, Jack. Should she tell her best friend?
I really enjoyed this novel for the truth of relationships and also the way it shows how humans make choices in life and sometimes we can live with the outcome and at other times we can't, there is a pull and a drive that is beyond logic. It also shows tough times in friendships and the choices we make to support and love those in our lives unconditionally.
This novel has an uplifting ending and I can completely see it as a movie. My advice is to read it now and be ahead of the game!
ABOUT JOSIE
JOSIE SILVER is an unashamed romantic who met her husband when she stepped on his foot on his twenty-first birthday. She lives with him, her two young sons, and their cats in a little town in England called Wolverhampton. Her next novel, The Two Lives of Lydia Bird is due for release in December, 2019.