Review: Maggie's Kitchen by Caroline Beecham
September 8, 2016 | Maggie's Kitchen by Caroline Beecham is available now. Published by Allen and Unwin, RRP $29.99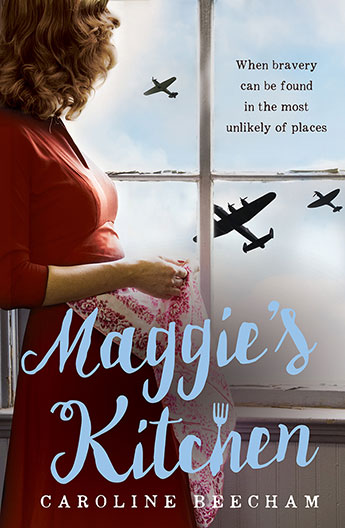 Sometimes when I start a book it feels like I'm shaking hands with an old friend, or sitting by the fire sipping a glass of red wine. It's how you know you are in the hands of an excellent storyteller, that feeling of complete ease with the unfolding scene. MAGGIE'S KITCHEN is that kind o...
Book Blog Tour: Maggie's Kitchen by Caroline Beecham
August 3, 2016 | Maggie's Kitchen by Caroline Beecham is published by Allen & Unwin. RRP $29.99, available now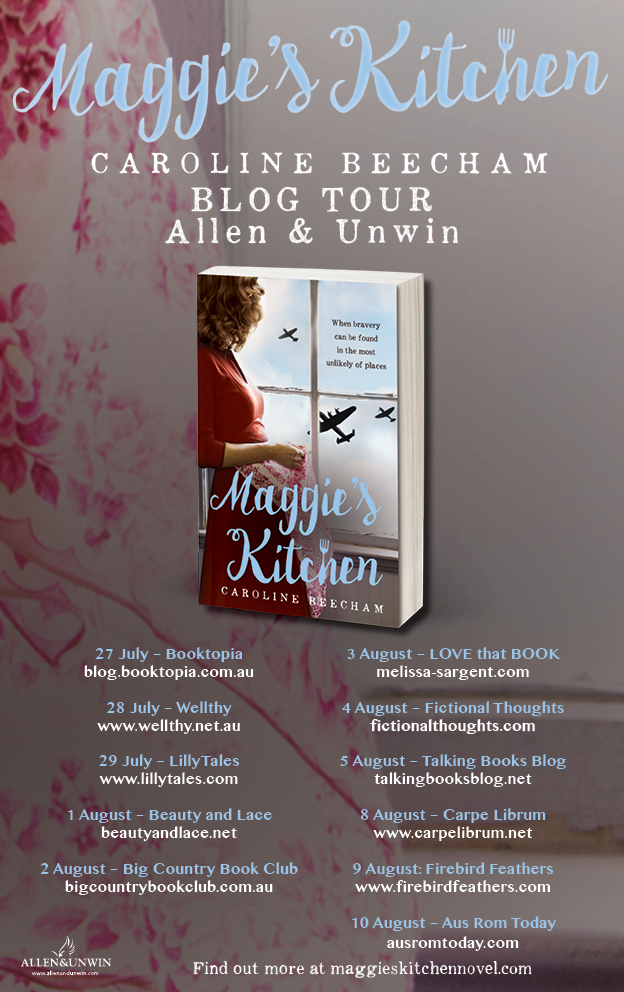 Amid the heartbreak and danger of London in the Blitz of WWII, Maggie Johnson finds her courage and friendship in food. Today LOVEthatBOOK is thrilled to be part of the Book Blog Tour for MAGGIE'S KITCHEN by Caroline Beecham. As a special treat, we have a delicious wartime recipe for Ra...