Review: Bourke Street Bakery All Things Sweet by Paul Allam and David McGuinness
October 17, 2017 | Bourke Street Bakery All Things Sweet is published by Murdoch books and is available now. RRP $55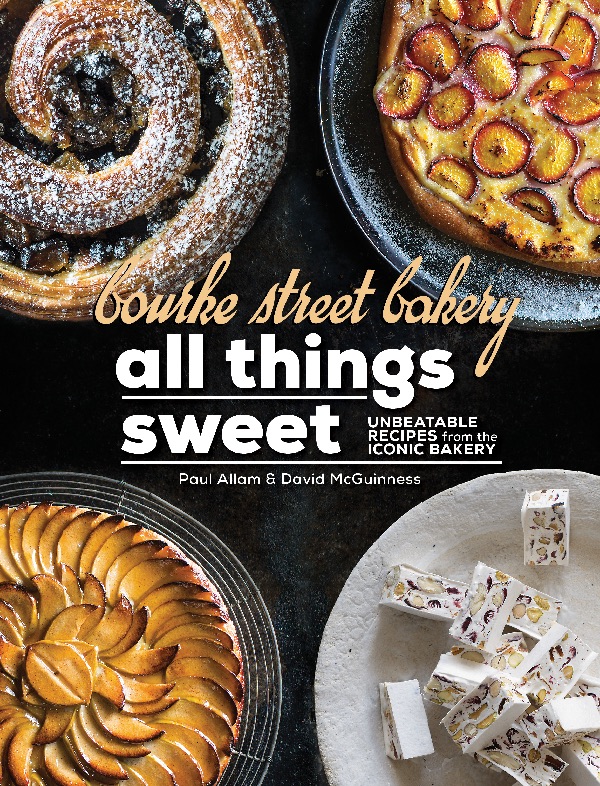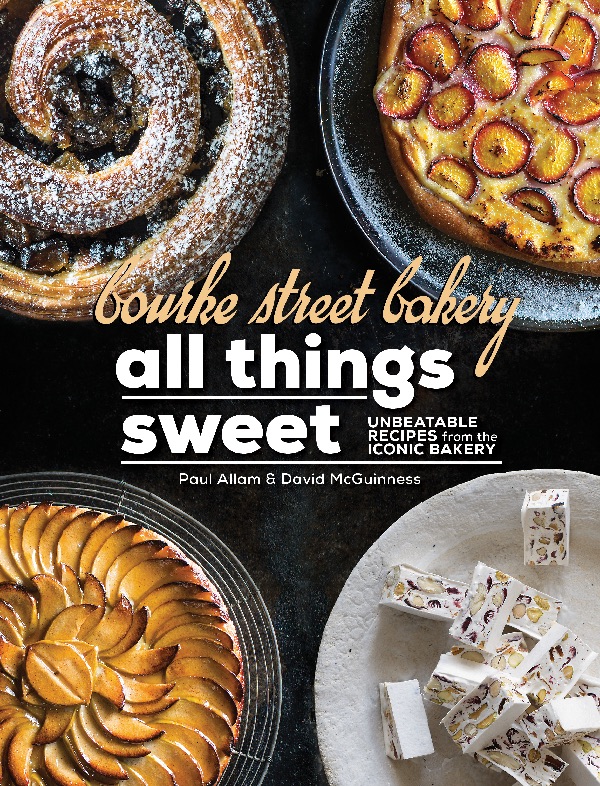 This very attractive hardcover book has quickly become a favourite go-to for something delicious in our kitchen. I've been cooking non-stop from it for the last few weeks, with every recipe working out pretty much exactly as it should, and looking (almost exactly) like the photographs.
A few of my favourites:
The Dark Chocolate Sour Cherry cookies (p. 95)
These cookies are deliciously chewy and rich. Paired with the cherries it had the family counting down remaining cookies and asking for more immediately. They're pretty big and are perfect for sharing (if you feel inclined). The mixture is quite light and airy and does benefit from chilling in the fridge before rolling into balls. If you do, don't preheat the oven. Preheat when you tray your biscuits and it will be ready by the time you've given them one last chill. (You can check out some in-progress shots on my instagram feed)
Jellies (p. 119 )
These little sour and sweet cubes of deliciousness are worth fiddling with a candy thermometer. My first batch were a little cloudy, probably because I only had agar agar to set them. They still disappeared at a blinding rate because –yummy! The second batch were super and I'll be trying out different flavours as they're such a hit.
The Persian Love Cake (p. 61)
This cake filled the house with a delicious spicy aroma. It is a bit unusual, with a thin biscuit style base and nutty spicy cake on top. I loved the instructions 'Add the nuts, cinnamon, pepper and cloves – and heaps and heaps of love, even more than usual.' Easy to make, loved by everyone, this is the perfect cake to gift to those who prefer something a little lighter in the Christmas season. I will certainly be making this cake as a gift this season. (Progress shots are also in my instagram feed)
So there you have it. This book is a winner in the kitchen, loaded with step by step techniques for all kinds of tricksy baking. It would also make a great gift book.
ABOUT BOURKE STREET BAKERY
Paul Allam and David McGuinness are the chefs, bakers and co-owners of the wildly popular Bourke Street Bakery empire. They opened the doors of their first bakery cafe in Sydney in 2004 and now have eleven Australian stores and a New York venture underway. Bourke Street is more than just a bakery – Paul and David are also founders of The Bread and Butter Project, Australia's first social enterprise artisan bakery, training refugees in baking and pastry-making, and delivering handmade bread to stores around Sydney.