Book Blog Tour: Television script to Novel-Anna Daniels and Girl In Between
May 9, 2017 | Girl in Between by Anna Daniels is published by Allen & Unwin, RRP $29.99, available now.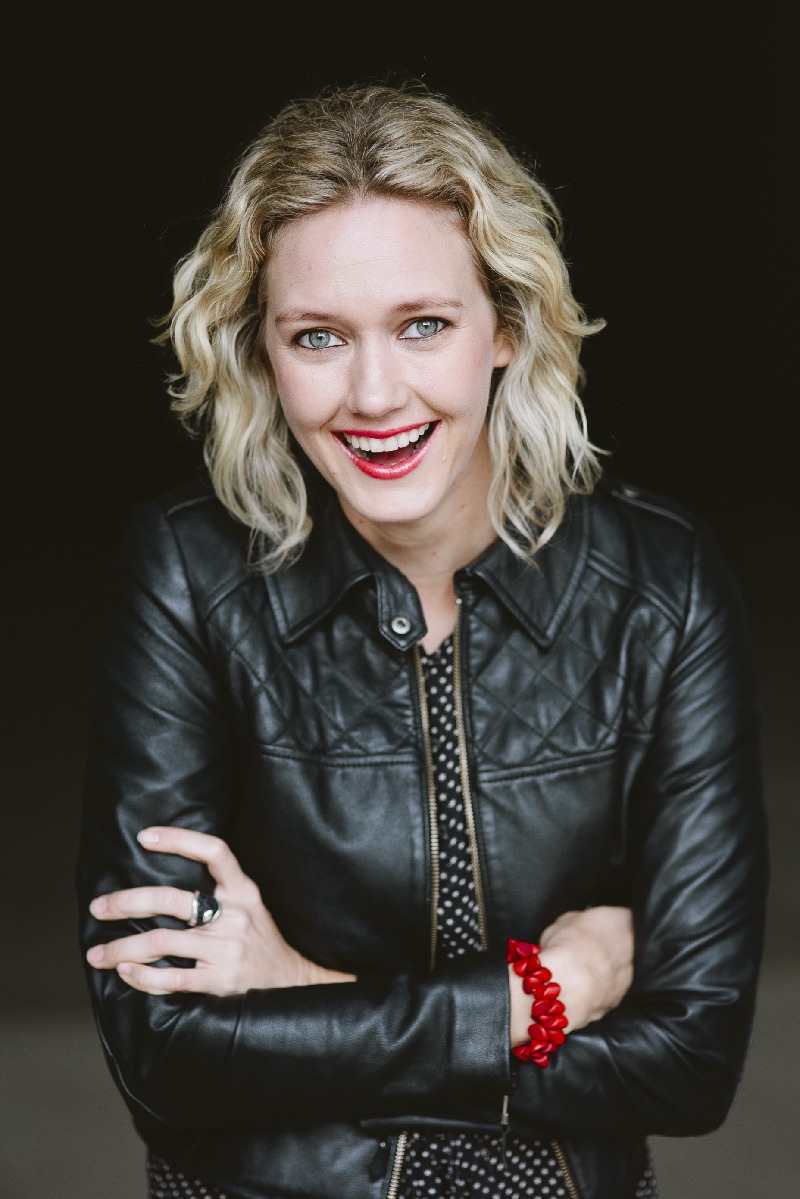 What a thrill to have the funny Anna Daniels on the blog today to share the themes and dreams of GIRL in BETWEEN, her debut novel.
This is the story of Lucy, who lived in Melbourne, had her dream job (that's how she remembers it anyway) and fell in love. She gave it all up and moved for the love of her life, only to discover a few months later, that she was not his. Lucy moves back in with her parents in Rockhampton and starts her novel Diamonds in the Dust, all the while trying to figure out what it is she really wants from life. The book is filled with zany and memorable characters, and a family to fall in love with!
A great Mother's Day gift.
FOLLOW THESE LINKS TO PURCHASE Girl in Between:
---
The Themes and Dreams of Girl in Between
by Anna Daniels
Hello! I hope you enjoy my debut rom-com, Girl in Between!
I initially started writing Girl in Between as a screenplay because I've always had great dreams of creating an Aussie romantic-comedy series for the small screen. In fact, I submitted my first script to Network Ten when I was fourteen, and received a kindly worded rejection letter in return!
Growing up, I loved comedy that not only made you laugh, but also pulled at your heartstrings.  One of my favourite Aussie films is still Muriel's Wedding because the writing is hilarious yet poignant, and so beautifully done. In a similar vein, the British series, Gavin and Stacey, is laugh-out-loud funny, but also incredibly touching.
So, I began scripting Girl in Between with these ambitions in 2013, but as I was developing the storyline and characters, I realized they had a depth which lent themselves more to a book format, so I changed tact, and finished my first draft as a novel.
In my initial conversations with the wonderful publisher, Louise Thurtell from Allen & Unwin, I was very clear about what I hoped to achieve with Girl in Between. I wished to write something that made you laugh, but also reflected the ridiculous in the tragic.
I also wanted to take readers on a journey and have them feel invested in the outcomes of Lucy Crighton and her bestie, Rosie. For Lucy, her quest is one of self-belief and confidence, to feel like she is worthy of all the amazing things which life can bring and not to be looking over her shoulder and wondering, 'what if?' And, with both friends in their early thirties, and each facing a crossroads of their own, I wanted Girl in Between to explore the idea of starting again, and pursuing different dreams as a fully-fledged adult!
Ultimately, I wanted to write a book which I'd like to read! I had great fun coming up with the dialogue, and was routinely cracking myself up writing lines… particularly for Denise and Brian! These parent characters are gold! I deliberately portrayed them as being slightly absurd, for comic effect, but also wanted them to be heartfelt and realistic, and I would often smile when editors told me they were incredibly fond of Denise!
I think Girl in Between is a joyous celebration of friendship, love and finding your feet in your thirties. I've heard readers have been laughing and crying…sometimes simultaneously, so, I think I have achieved all of my initial dreams!
Best wishes,
Anna x
---
ABOUT ANNA
Anna Daniels has enjoyed great success as a comedic storyteller since kicking off her career by winning the ABC's 'Comedy Segment of the Year Award' for an interview with Russell Crowe. She then went on to co-create the ABC's first online sketch comedy series 'Tough at the Top' with Melbourne comedian, Anne Edmonds. For several years Anna wrote and presented funny upbeat stories for The Project, winning over viewers with her warm, silly, endearing style. Having grown up in Rockhampton, she particularly championed the stories and characters of rural and regional Australia with affection and humour. As well as The Project, Anna has written, presented and/or produced radio, TV and online content for Queensland Weekender, Red Symons' Breakfast Show, and the BBC One series, 'John Bishop's Australia'. Anna can now be heard presenting statewide programs on 612 ABC Brisbane.
FOLLOW ANNA:
Twitter: @annadtweets
Insta: @annamdaniels
Website:annamdaniels.com
YOU CAN WATCH THE BOOK TRAILER HERE: