Review: Draft No. 4 by John McPhee
March 4, 2018 | Draft No. 4 by John McPhee is published by Farrar, Straus and Giroux available through Text. Hardcover and Paperback.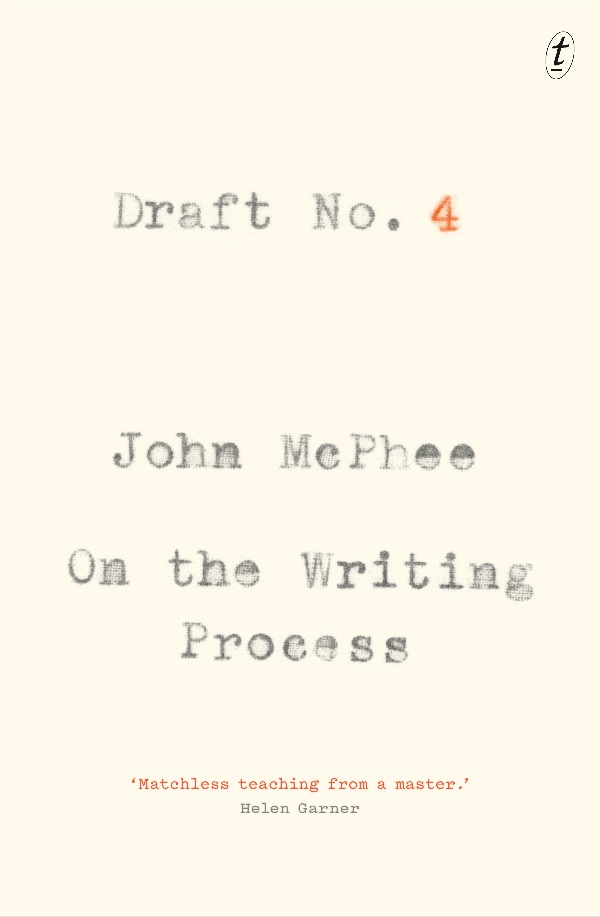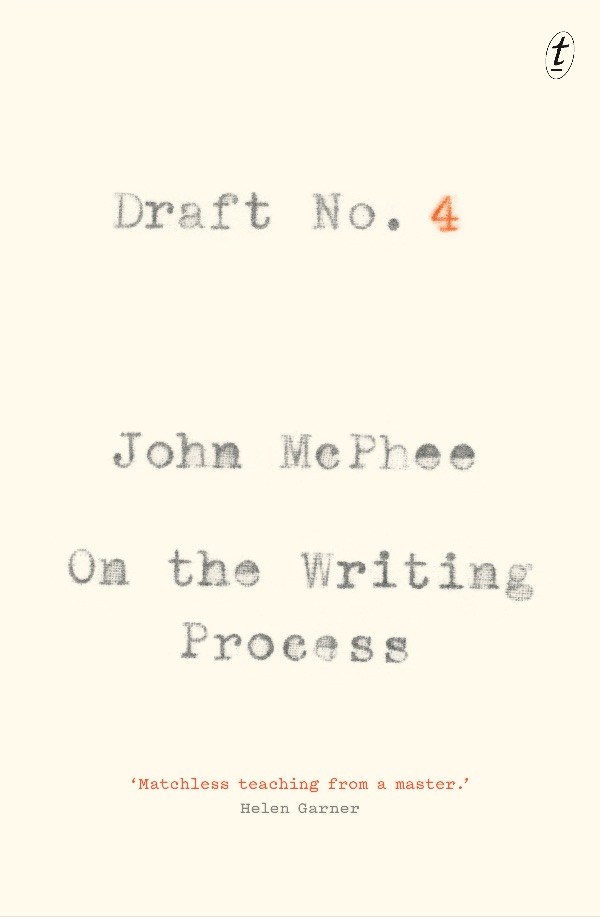 John McPhee wrote and refined the essays in this book while lecturing at Princeton University. He is a multiple award winner (including the Pulitzer), long time staff writer for the New Yorker and a literary legend. During his long career he has nurtured some of the great writing talents of our time. This book is a master class on the craft of writing but it also demonstrates his exceptional skill as a teacher. Even though this book is based around writing long form non-fiction, it is equally valuable to fiction writers.
On the surface the book is structured around eight essays; Progression, Structure, Editors and Publisher, Elicitation, Frame of Reference, Checkpoints, Draft No. 4 and Omission. Each essay is packed full of definitive guidance on the subject area in question, however the charm of this book is the learning that goes on between the lines, in the ultimate example of show don't tell. Here are lessons, held inside lessons. The teacher is teaching; the writer is showing. That is the craft in action.
It seems wrong that all this learning is enjoyable as well. They are so well written, and so many of the stories in the essays are moments that all writers can relate to. They are told with humour, with hindsight, with wisdom and grace. I found the essays on Elicitation and Frame of Reference wonderful and relevant to me now, but I suspect that I could read this book over and again and still glean meaning that resonates.
Many of the essays give a historical account that was also fascinating. They sometimes include appearances by well known personalities such as Sophia Loren, Elizabeth Taylor and Richard Burton during their affair, Capote, Churchill, Laurence Olivier, Paul Newman and Maggie Smith.
His insights into interviewing are a true highlight.
THIS BOOK IS A MUST HAVE.
ABOUT JOHN
John McPhee is a staff writer at the New Yorker. He is the author of thirty-two books. He lives in Princeton, New Jersey. Winner, Ivan Sandrof Lifetime Achievement Award, National Book Critics Circle, United States, 2017