Review: Maggie's Kitchen by Caroline Beecham
September 8, 2016 | Maggie's Kitchen by Caroline Beecham is available now. Published by Allen and Unwin, RRP $29.99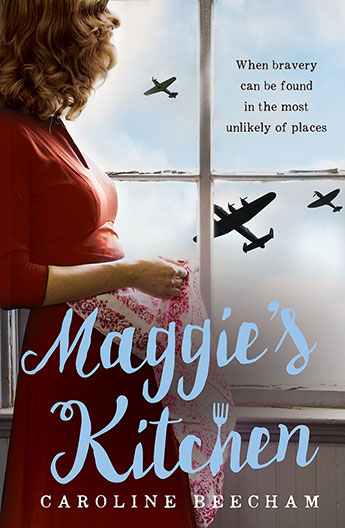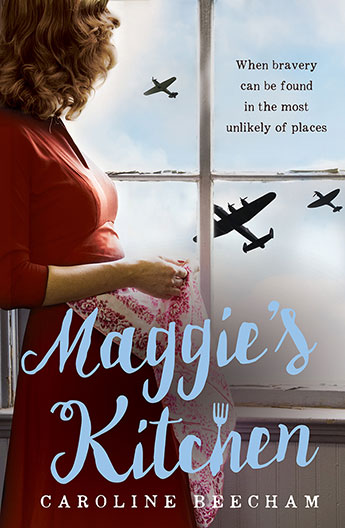 Sometimes when I start a book it feels like I'm shaking hands with an old friend, or sitting by the fire sipping a glass of red wine. It's how you know you are in the hands of an excellent storyteller, that feeling of complete ease with the unfolding scene. MAGGIE'S KITCHEN is that kind of book. It welcomes you in, and you are pleased to make its acquaintance.
The story begins in a bomb shelter, where we are introduced to Maggie, the instantly relatable and kind hearted protagonist. Maggie uses her love of food to keep her sanity and to comfort those around her as London is attacked. It is also a welcome distraction and practical way to order her thoughts in the chaos that is London at this time.
Soon after we meet Robbie, a street urchin with secrets, and Janek, a polish refugee trying to forge his own path through the War. The friendship between the unlikely trio is the blood of the book, set in the beating heart of Maggie's Kitchen. Running her own restaurant had always been Maggie's dream, so when she is approved by the Ministry of Food to open a British Restaurant she is thrilled. She quickly realises she has a lot to prove, and not just because she is a woman. Maggie is a gifted cook, able to produce wonderful dishes from ordinary ingredients. Her food brings hope and much needed normality to the city. But as her reputation and that of the restaurant grows, there are those waiting in the wings, trying to close her doors and her newly rehabilitated heart.
The research for this novel has been skillfully integrated into the story. Caroline Beecham has written a memorable story, with characters that stay with you and live on beyond the page. I think I would have liked to have known Maggie, and Janek and Robbie, Rose and Eliza.
Do try some of the recipes at the end of the book. It's funny how food is cyclical and 'paddock to plate' and minimising food wastage is now back in vogue. A great read and perfect for a War themed food inspired book club.
ABOUT CAROLINE
Caroline Beecham grew up at the English seaside and relocated to Australia to continue her career as a writer and producer in film and television. She has worked on numerous productions including a documentary about Princess Diana lookalikes, a series about journeys to the ends of the earth, as well as a feature film about finding the end of the rainbow. Caroline decided on a new way of storytelling and studied the craft of novel writing at the Faber Academy in 2012. She has an MA in Film & Television and a MA in Creative Writing and lives with her husband and two sons by Sydney harbour. Maggie's Kitchen is her first published adult novel.