Review: The Zanzibar Wife by Deborah Rodriguez
May 18, 2018 | The Zanzibar Wife by Deborah Rodriguez is published by Penguin. RRP $32.99 available now.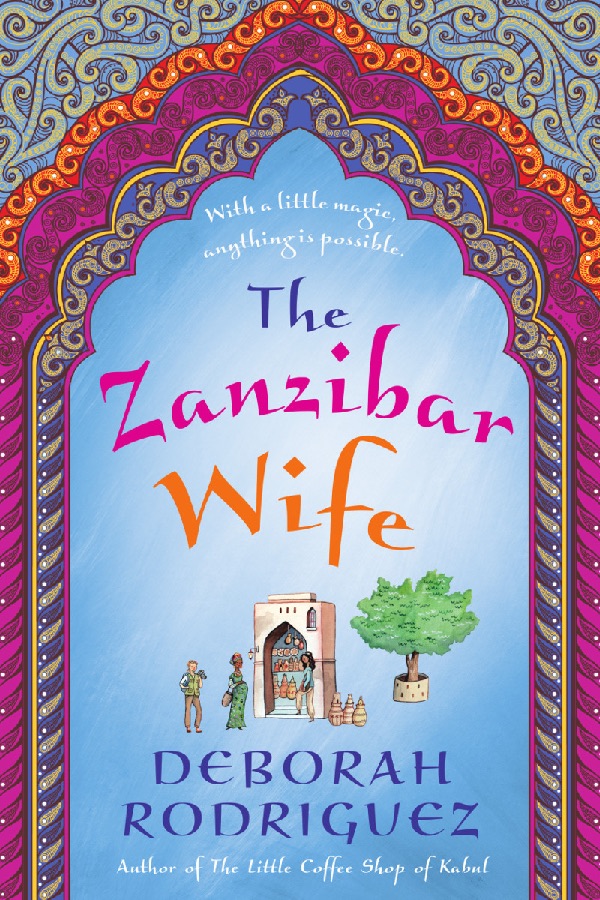 There are times when travelling via book is about as close as I will get to a holiday, and so I was pretty excited to receive The Zanzibar Wife, the latest novel by Deborah Rodriguez of Little Coffee Shop in Kabul Fame. It ticked all the boxes, with its exotic location, cultural mysteries to be discovered and intersecting stories of three characters who could not be further from me and so, therefore, are completely fascinating to me.
This week I also happened upon a fabulous podcast interview with Rodriguez on So You Want to Be a Writer by Valerie Khoo and Alison Tait at Australian Writers Centre (Link below). In it, Deborah explained how she came to write the book and more about the real life inspiration for the inclusion of jinn in her novel. She is personable and funny and an easy talker, and I highly recommend listening to the interview. And in a strange twist I opened Marie Claire magazine and Zanzibar was featured as a holiday destination.
The Zanzibar Wife is the story of three women, Rachael, Ariana and Miza. Rachael is a traumatized American photographer who has been lured by a friend to go back to work for a lucrative 'soft' story about handicrafts in Oman. Ariana is a British expat living in Dubai who has lost her job and has volunteered to be Rachael's 'fixer' or guide for her assignment even though she has no experience. Miza is the pregnant Zanzibar wife whose world is plunged into chaos when her husband has an accident and his first wife is on the warpath.
In this book, the setting and culture is the hero. I was mesmerised by the blue water and seaweed farms of Zanzibar, and the mystical allure of Bahla and the jinn. The three characters are secondary to the richly imagined landscape of Oman and I would have liked to know more about Miza in particular, as namesake of the book.
This is a fun read, an armchair traveller and light in tone.
ABOUT DEBORAH
Deborah Rodriguez is the author of the international bestsellers The Little Coffee Shop of Kabul and Return to the Little Coffee Shop of Kabul. She has also written two memoirs: The Kabul Beauty School, about her life in Afghanistan, and The House on Carnaval Street, on her experiences following her return to America. She spent five years teaching and later directing the Kabul Beauty School, the first modern beauty academy and training salon in Afghanistan.
Deborah also owned the Oasis Salon and the Cabul Coffee House, and is the founder of the nonprofit organization Oasis Rescue, which aims to teach women in post-conflict and disaster-stricken areas the art of hairdressing.
She currently lives in Mazatlán, Mexico, where she owns Tippy Toes salon and spa.
Ep 210 Meet bestseller Deborah Rodriguez, author of 'The Zanzibar Wife' and 'The Little Coffee Shop of Kabul'.