Review: Wonder by R. J. Palacio
August 27, 2015 | Corgi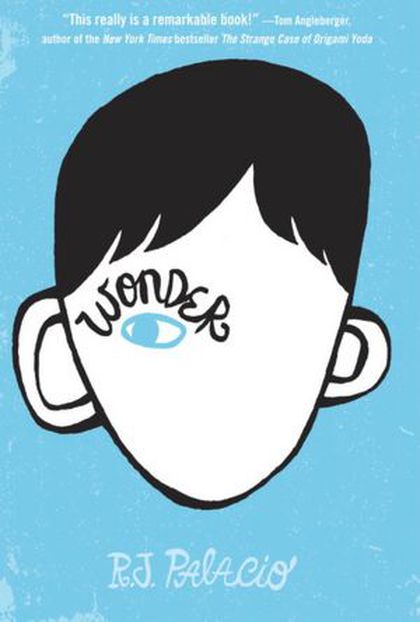 Let me start by saying this is one of my favourite books and it has facilitated one of the most memorable moments of my family life.
Picture this: The end of a snowy winter day on the ski slopes, a Mum, Dad, two teenagers and a 7 year old sprawled across the beds in one room while WONDER by R. J. Palacio is read aloud. The chapter ends and after a moment of silence and then realization that there will be no more reading from the book tonight, everyone begs for just one more chapter, or even just one more page….
WONDER is the story of August Pullman, a boy born with extreme disfigurement to his face. He is about to go to mainstream school after being home schooled his whole life. Middle School poses the usual teenage challenges but these are especially difficult for August, who uses self deprecating humour to tell his story and makes a charming narrator.
If I found a magic lamp and I could have one wish, I would wish that I had a normal face that no one ever noticed at all…. that I could walk down the street without people seeing me and then doing that look-away thing. Here's what I think: the only reason I'm not ordinary is that no one else sees me that way.     -p. 3
 One of my favourite things about this book is the Pullman family. Caring, supportive and smart – see if you don't get emotional when the mystery of the Astronaut helmet is exposed.
 This is a book that will not leave you. The young, the old, parents and singles, everyone should read this book.